Your challenges
Unlocking your unexplored data potential
Extract actionable insights from your data streams
Mobilize your data for better predictions
Good decisions require ever more data processed at even higher speeds. TriFinance helps you to move from standard financial reports to automated predictive and prescriptive reporting.
Data development
Reporting & analytics often require consolidation of data from different sources and databases, some legacy, some structured, some through live links, some not.
Our data analysts and developers have the technical skills and knowledge to handle your data challenges with success. Like nobody else, they understand how to bring data together for your reporting, analytical or predictive needs.
Our data developers can handle complex SQL Databases, transform data, consume and if needed write REST and other API's. They are able to set up data warehouses and/or data lakes and write complex DAX formulas. They will set up and manage BI environments (such as Power BI) and leverage cloud services (like Azure)

More info: Tri-ICT
Operational reporting
Whilst Corporate Performance Management (CPM) is linked to an organization's long-term strategy, Advanced Analytics supports operational management, highlighting cases that require human attention. Reports should be available within a short timeframe and sometimes even right away.
Companies will be able to make decisions using predictive tools base on high probability of outcomes and the identification of key risks
Decisions under uncertainty
The massive amount of data that companies produce should be reflected in comprehensive dashboards that help management make operational decisions.
Contemporary technologies make it easier for us to aggregate, filter and interpret this data. Algorithms will detect trends and can serve as a basis for behavior prediction.
We support organizations in the entire process from gathering the relevant data to turning them into a set of predictive reports.
To make decisions under uncertainty, however, we need forward-looking information. That can be produced by weighing data and evidence in recurrent situations. The big leap forward will be from real-time to predictive & prescriptive analysis, which will allow organizations to focus on key areas of their business.
Companies will be able to make decisions using predictive tools based on high probability of outcomes and the identification of key risks. That leap can be RPA-assisted, in the sense that Robotic Process Automation can provide analytical capabilities to collect and examine data across disparate data systems.
We support the Finance department in the use of these methodologies to generate scenario-based planning. Different scenarios are generated by means of big data and algorithms and presented to executives at the right time.
Capturing and modeling all this data is far too complex and time-consuming to be performed without making use of prescriptive functionalities. Finance should embrace these functionalities to increase their added value with a holistic view on the near future, based on all relevant data that is available.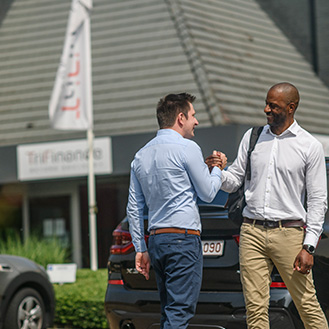 Get in touch with our expert.
Questions about how we can support you?
Contact us