Business Continuity Management
Hands-on expertise to strengthen your organization
During a health crisis, people might not be available, meaning that you might not have sufficient know-how, expertise or capacity to run your daily operations or your month-end closing. Flexible support in that case could be vital to your company's resilience. TriFinance Transition & Support is organized to help you build business continuity.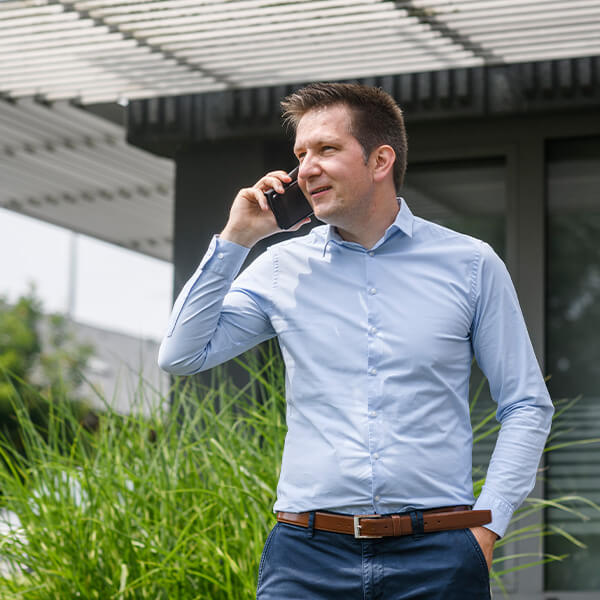 As a substantial number of personnel might be off-site, you should be able to ensure optimal productivity when working remotely or from home. That might mean some processes need automation to increase efficiency (RPA, VBA Macros, scripting, flows).

TriFinance and Tri-ICT can offer support in analyzing and setting up improved team collaboration processes, including governance, an agile way of working and self-steering team management.

In case systems, applications or processes need to be analyzed and improved, they offer capacity to analyse needs on very short notice. Project managers also can help you streamline and manage projects that need to be executed in a very short time frame.
Developing your business continuity plan
More generally, TriFinance can develop a business continuity plan for your organization, including a framework for risk management and internal controls.
A Business Continuity Plan should be rolled out in four phases
Analysis phase: to map processes and activities to be reviewed for resources needed in terms of staff, infrastructure, IT, timeframe;
Solution Design and Implementation phase: This phase normally implies crisis management, recovery of documentation, data and key activities, IT infrastructure and governance, cyberattack procedures, etc;
Testing phase: to measure the performance of the plan, defining recommendations and modifications to the BCP itself;
Maintenance phase: Changes in terms of structure, size, location, change of business activities or major changes in IT systems or infrastructure will inevitably lead to BCP updates.