TriFinance is all about putting employees first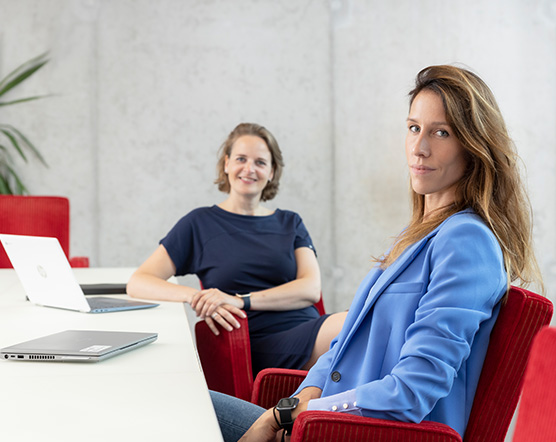 Furthering People for Better Performance in Do-How
TriFinance roots in a unique idea, a strong vision on people. The purpose of our company is: Furthering People for Better Performance in Do-How. We offer people space to grow. It implies that we radically put our employees - Me inc.®'ers - first.

This constitutes a win-win-win-situation for them, our company and our customers. We are a one of a kind growth company: our professionals grow faster, TriFinance benefits and grows subsequently, and the customers reap the rewards of our people's drive.

That's why we invest heavily in Economies of Motivation® instead of Economies of Scale: it will be the driving force of the future. Intrinsic motivation not only leads to value creation for our customers, but it also grows our organisation. The upside potential of this idea is enormous, even more so with the support of new technologies. It makes us a challenger in the market. We are set to reinvent work.
Somewhere along the way I had lost sight of where I wanted to be: a one-of-a-kind company based on a single, primary focus, the growth of people. So I decided to create it myself. That company is TriFinance.
Gert Smit- Founder & chairman
Economies of Motivation®
We believe that work should be 'fun' and that it is 'fun' to work at and with TriFinance, as we put employees first. Putting employees first and customers second shifts the focus from profit to people. As TriFinance we grow through the growth of our people: it is our strongest driver. In order to make people grow in the most efficient and effective way, we aim at the most powerful human driver: intrinsic motivation.

Economies of Motivation® are harder to unlock than Economies of Scale. Motivation is a complex thing: it requires a continuous effort, in order to make everything (and everything means everything) match individual expectations. Motivation leads to value creation.

Our people are free to take their growth opportunities in their own hands and work in an environment where they can discover and develop their skills, get space to think and act, accelerate their career, share knowledge and move around in our organization. This kind of working environment is enjoyable, inspiring and motivating. We listen, invest and trust our people. Of course this is no free lunch: with great freedom comes great responsibility.
Me inc.® professionals
TriFinance is not for everybody. Because of our firm belief in Economies of Motivation®, we work with a specific type of people: Me inc.® professionals. We see our people explicitly not as (human) resources or assets, but as entrepreneurs of their own talent, skills and career. A Me inc.®'er sees himself as a 'brand' of which the value can increase ad infinitum. They want to learn and can seek guidance through training and coaching. They are self-starting and self-propelling because it is their drive to grow and become better.

Me inc.®'ers are allowed the space to make their own choices independently, in order to further develop those skills and seek application for them, inside or outside the organization, whilst sharing their learning along the way. Teamplay and knowledge sharing lead to collective creativity, which enables the furthering of all people involved. It is our primary value creation factor.

'No man is an island entire of itself': it might seem to be a paradox, but there is no me without we.
Furthering People for Better Performance in Do-How
Who are the people behind our knowledge-sharing network organization.

"We are an honest expert who embraces independence, shows pragmatic pioneerism and has and shares in-depth knowledge in an open & equal ambience, to further people and partners. We have an intrinsic drive to perform."
We are a sincere challenger