At TriFinance, we offer you much more than a salary, we offer a Total Reward Approach. It includes a challenging career with a large variety of projects in line with your ambition and plenty of opportunities to develop yourself towards your self-defined destination. Learning & Development plays a key role in our organization.
You are in control of your career and we expect you to take initiative, but you are not on your own. Find out what our Total Reward Program consists of.
Furthering people
A total reward approach
At TriFinance, we believe in your growth by designing your own career map through furthering yourself. Furthering your career and supporting your growth is what we as a company strive for every day.
Your BaseCamp team (internal team) gives you the opportunity to tackle different challenging projects. Every time you change your environment or project, you will definitely grow as a professional and as a person.
You are not on your own in reaching your goals and ambitions: "there is no me without we". You will be supported by your BaseCamp team, your fellow consultants and supportive tools.
Within our company, we have various tools that support your development. Our Living Me inc.® tool helps you to formulate your short and long term ambitions and goals. In addition, we map your current knowledge, skills, and behavior. Together, this will be the starting point of your personal development plan in which we jointly make agreements about the type of projects, the subject-specific guidance (mentoring), the training and other development instruments such as coaching.
We will use Plus Profile(s) to introduce you to our clients. These profiles give a clear overview of both your ambition and your expertise & achievements. Your Plus Profile will be used by your BaseCamp team to proactively create interesting projects for you.
Next to all the elements mentioned above, our Total Reward Approach also includes a competitive compensation & benefits package. For example, we offer you a group insurance and hospitalization insurance, next to a wide range of other benefits.
You'll be cruising the roads with your company car. Graduating and launching your career as a Young Hub? You'll receive a Mini Clubman! We are constantly modernizing our car policy focusing on a green car fleet together with BMW. In the coming years, more and more models will become hybrid / full electric. The choice is yours!
Or, take advantage of our flexible remuneration plan to compile your own salary package with benefits in line with your needs. Use your end of year premium to buy an international fuel card, choose a cheaper car and lease an e-bike on top, add more vacation days, upgrade your company smartphone. You can even convert your benefits into warrants. It's all up to you!
We understand the challenge of maintaining a healthy work-life balance in today's world. That's why we offer a flexitime system, and 12 ADV/RTT-days next to your 20 legal holidays.
Discover our vacancies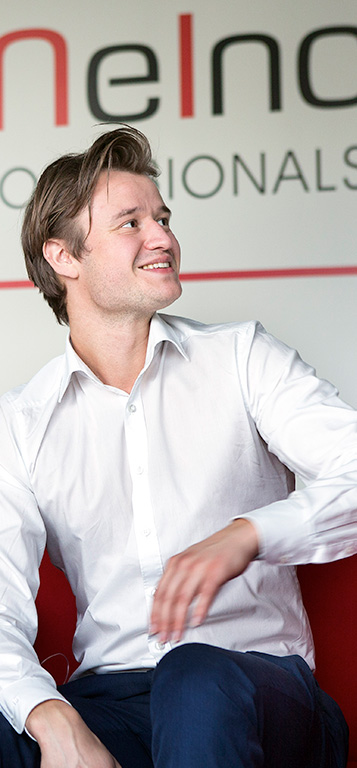 Openness at trifinance
Share your insights & ideas
Openness is one of our core values. Being open helps to evaluate new possibilities and alternative solutions and can turn criticism into opportunities. Therefore, we communicate openly with each other on a daily basis, but we also offer you the opportunity to share your input and have an impact on our organization.
Young Innovation Board

This advisory committee is a group of young employees that work with senior managers and leaders on strategic initiatives. This way, we aim to leverage your insights and diversify our perspectives. The committee thinks about initiatives that we can or need to take to realize and improve our promises to the markets. This way, young people can represent a big group of colleagues with their valuable and innovative ideas.

Meet & Greet

We value your voice as a Project Consultant or BaseCamp member. Therefore we organize a Meet & Greet with the Leadership Team twice a year. During this event, we sit around the table to talk about what matters to you. You get to choose the topics, share your ideas and ask questions. We will take your input into consideration when defining and realizing new projects for our organization.
Corporate social responsibility
TriFinance for Impact
Discover TriFinance For Impact (1:52)
With this program, you get the opportunity to support small scale social organizations or start-ups like Natuurpunt or Rising Youth while being in between projects. The scope of this support is diverse and aligns your own skills and ambitions with the need of the partner. What you receive in return is priceless: a new working environment, a better understanding and broader view on our society, new network, and friends, new ways of collaboration and knowledge sharing, new opportunities …
View all jobs
ParkTime Moments
Sometimes you need to take a step back from the fast lane. We organize "ParkTime" events on a regular basis to stay connected.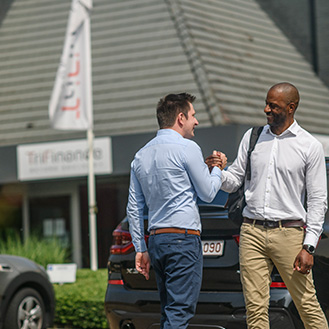 Questions about the next step in your career?
Ask one of our recruiters
Send us a message