Careers
Fresh out of school and ready to start your career?
Discover our Young Hub Program
About to graduate as Bachelor or Master in Finance (Accountancy, Business Economics, Business Engineer, Banking & Insurance ...) and eager to get to know the finance world? As a Young Graduate, you can get ahead in financial consulting with the TriFinance Young Hub program.
At TriFinance, we believe in 'Furthering people for better performance'. If our people grow, our company and our clients will grow with them. We invest in our people by providing the right training, coaching and mentoring. We act as a career accelerator and destination finder.
Career opportunities
Young Hub Program
Fresh out of school (or soon to be) and ready to launch your career in finance and consultancy. That's you!
When you start your career as a young graduate, or as we like to call it 'Young Hub', you automatically enter our Young Hub program: a trainee program for the first two years after graduation. We start with a Bootcamp where we tackle key topics in finance and consulting. Business case studies demonstrate how theory is turned into practice. We pay attention to soft skills and include plenty of fun moments and team-building activities. You'll have no problem meeting your new colleagues in a relaxed atmosphere. After this, you are ready to start on your first project.
As a trainee, you will start at projects where we will familiarize you with the basics of the processes for example, bookkeeping, accounts payable and accounts receivable. At the same time, you get behavior and skills training. This fits within our Do-How approach; by understanding the basic processes in transactional analysis, you will get a competitive advantage in a later stage of your career, when practical solutions need to be developed in complex advice and implementation trajectories.
View all Project Consultant jobs
There's no doubt about it: you are a 'people person'. Working in an organization that radically puts people first really sounds a great career move. Because supporting people in their personal development, and being equally supported yourself, gives you energy. Whether it's in sales, HR (or 'Care' as we call it), business support, IT, communication or finance.
If this strikes a chord, you've come to the right place. Find out more about our organization and its diverse job landscape, and reach your professional destination
View all internal jobs
Are you looking for a permanent position at one of our clients? Let's meet and discuss your ambitions. Every year, our dedicated team of recruiters matches more than 200 finance professionals to the job they have been looking for. Our passion is to make people grow. We are specialized in matching the skills and ambitions of finance talent to the right finance roles. Our focused approach brings us deep knowledge of the market. Candidates perceive us as a 'destination finder' and a trustworthy sparring partner in their career.
View all permanent jobs at our clients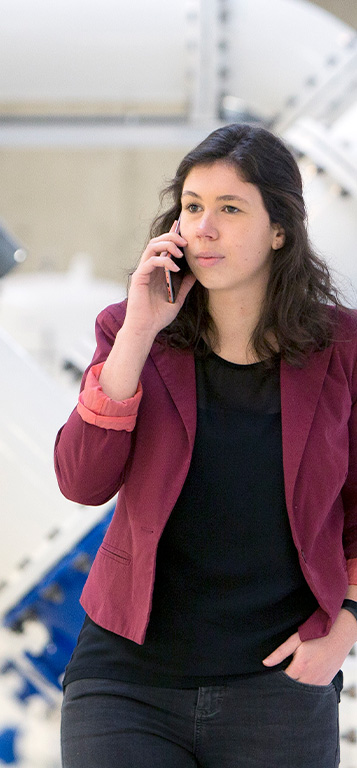 Me inc.®
Me inc.®'ers are pragmatic, self-starters and not afraid of new challenges. They believe in their own talent and skills but even more in working together and reinforcing each other. They are motivated to take their career in their own hands, to grow and explore their talents. They are hard-working and are not afraid to ask questions.
Me inc.®'ers are Me incorporated: they are the entrepreneurs of their own talent and ambition. As such, they are the perfect fit in TriFinance's network organization. Because there is no me without we.
View jobs (34)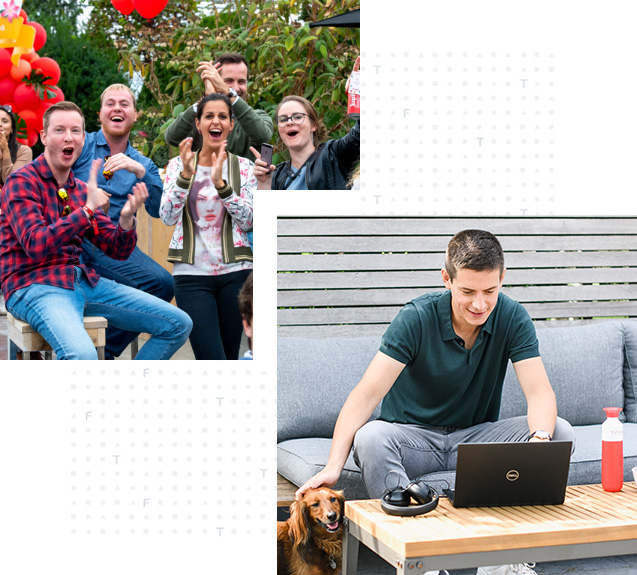 Why Choose TriFinance
Furthering our Young Hub
Your first job. Exciting! TriFinance is all about furthering people: your growth is our goal. When joining our Young Hub, you will get all the support and tools you need to build a unique career. You take the initiative, but you are not on your own in reaching your goals and ambitions. There is no me without we.
A personal development plan

We give you the necessary tools and support to map your behavior, skills, and knowledge, and define your ambitions, which will be discussed with BaseCamp. This will be the starting point for your ambitious personal development plan, with clear and actionable goals.

Projects in line with ambitions

Around 70% of your learning will be achieved by learning on the job through projects. Every time you change your environment or project, you will grow as a professional and as a person. Together with BaseCamp, you will find interesting projects, as much as possible, in line with your personal development plan.

Demand creation

In order to proactively create interesting missions for you, BaseCamp will use Plus Profiles. These profiles give a clear overview of both your expertise & achievements and your ambition.

Mentoring, Knowledge Sharing and Training

Mentoring, knowledge sharing and formal learning will lead to the other 30% of your personal development. We believe that sharing knowledge between consultants and therefore learning in two directions, results in faster growth. Your mentor, a more experienced colleague, will support you with specific challenges on your project.

Coaching

Questions about your career path and personal development? Contact your career coach for a conversation with many 'aha' moments.

Updated personal development plan

As both your ambitions and your development are always in motion, we close the loop by updating your personal development plan, and make sure it remains actionable and future-proof.
ParkTime at TriFinance
We know how to throw a great party and celebrate with all Me inc.®'ers. We even organized our own TriFestival, complete with food trucks, DJs and some stunning outdoor accommodation #glamping. But it's not all about the parties. People from different teams take the initiative to organize ParkTime moments for body and mind, a unique way to take a step back from the fast lane and interact with their colleagues. As such, TriFinance transcends its own organization structure with temporary coalitions, based on personal interest.
We for instance bond while training for and running a marathon or skiing together. Sometimes we push our project consultants even more. Would you jump out of a plane during a Me inc.® challenge? Our colleagues also take initiative to organize otherwise challenging events like our Book Club or other Knowledge Circles. Alternatively, get together and catch up with your fellow project consultants during one of our HomeBase events or work at the office once a month.
View jobs (34)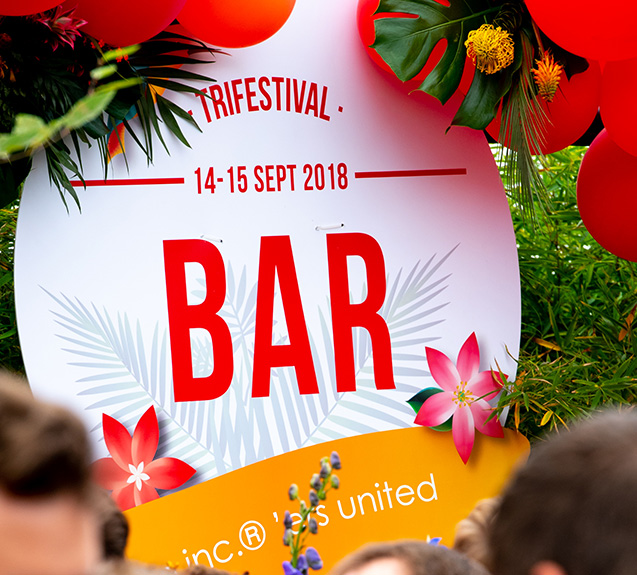 At TriFinance, we put people first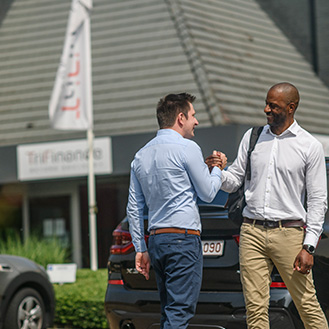 Questions about the next step in your career?
Ask one of our recruiters
Send us a message