Customized salary package, projects in line with your ambition.
At TriFinance, we believe in a Total Reward Approach. We identify your current knowledge and skills and these form the basis for your personal development. Subsequently, we offer you challenging projects and guidance in line with your ambition.
In addition to a personal career path aligned with your ambition, you'll also enjoy a competitive salary package with a wide range of fringe benefits. We understand that each individual has unique needs and preferences, which is why we allow you to customize a part of the benefits package depending on your specific needs.
Our offer: a comprehensive approach
Putting our employees first
At TriFinance, we work with a comprehensive approach. We've summed it up for you below.
We offer you a competitive salary package with all the standard fringe benefits such as a company car, end-of-year bonus, group and hospitalization insurance, meal vouchers, eco vouchers and a cell phone with a calling plan.
And let's not forget the healthy work-life balance. Besides the standard 32 vacation days, we also offer you the opportunity to take additional vacation days. We understand that each individual has unique needs and preferences, which is why you can customize the benefits package depending on your specific needs.
It all starts with your ambition. TriFinance matches your ambitions with the right career opportunities. You are free to develop yourself and we offer you the support you need to define your ambitions. Together with a motivated team of experts, we have an in-depth discussion about your new mission. We make sure that this is aligned with your personal ambitions and intrinsic motivation.
And what if it isn't? If you feel it's not quite right for you, together we will look for a new mission that better matches your ambitions, skills and motivation. We challenge you to explore unknown areas. We help you accelerate your career (Career Accelerator) and find your destination (Destination Finder).
At TriFinance, our mantra is: 'There is no me without we'. During your career, you will receive ample support in the form of on-the-job mentoring and guidance from our internal team (BaseCamp), your fellow consultants, a mentor and a career coach. Our in-house tools at TriFinance also offer the necessary support such as individual career coaching, mentoring focused on both soft and hard skills, high-quality training programs and much more.
Thanks to the inclusive environment, we grow together. Our team of experts, with specializations in various fields, is highly motivated to help you grow both personally and professionally. We believe in peer coaching, where everyone can share knowledge during formal and informal moments. We believe that, by working together, we can achieve exceptional results as well as learn from each other.
View our jobs
Our strength: open communication
Share your insights and ideas
Open communication is our strength at TriFinance. Open communication enables us to come up with alternative solutions, explore new avenues and transform criticism into opportunities. You play an important part in this. By sharing your insights, ideas and vision with us, you can make an impact on our organization. Wondering how? Thanks to the internal initiatives described below!
Young Innovation Board

Our Young Innovation Board is an advisory committee formed by a group of young motivated employees with innovative and valuable ideas. Together they represent a large group of colleagues and work with senior managers and leaders on strategic issues. The insights emerging from this group help us make the right choices and convert ideas into concrete actions.

Meet & Greet

Your opinion is important. That is why we organize a Meet & Greet several times a year with our Leadership Team and a group of colleagues. During this event, we sit down and listen to what is important to you. You can choose the topics, share ideas and ask questions. Afterwards, we take this into account when setting up and implementing new projects.

Horizontal networking structure

TriFinance has a horizontal networking structure which focuses on knowledge sharing. Specifically, we encourage you to collaborate with colleagues from other units. Or we challenge you to take on other challenges outside your comfort zone. Thanks to our unique structure, you have the freedom to develop yourself.
Take a look inside
Together, it's always fun.
Discover TriFinance For Impact (1:52)
Besides offering a great work environment, we also like to have fun together. We regularly organize after-work sessions, team-building activities, sporting events, etc. Colleagues are not just colleagues, they become true friends. And sometimes even more than that. Many colleagues have found their life partners here and we even have some TriFinance babies that are part of the team now! Take a look!
Discover other fun moments
Me inc.®
Are you the perfect match?
We believe that all of our employees have unique personalities. Here, you're the one who manages your talents, skills and ambitions. In other words, you take your career into your own hands. You do this by defining your needs and/or project preferences and challenging yourself. Will you be our next Me Inc.®?
Who, what, where? Me Inc.® stands for 'Me Incorporated'. You are intrinsically motivated and pragmatic, willing to take initiative and do not shy away from a challenge. You ask questions and believe in your talents and skills. Do you tick all these boxes? Then you're the perfect match for TriFinance.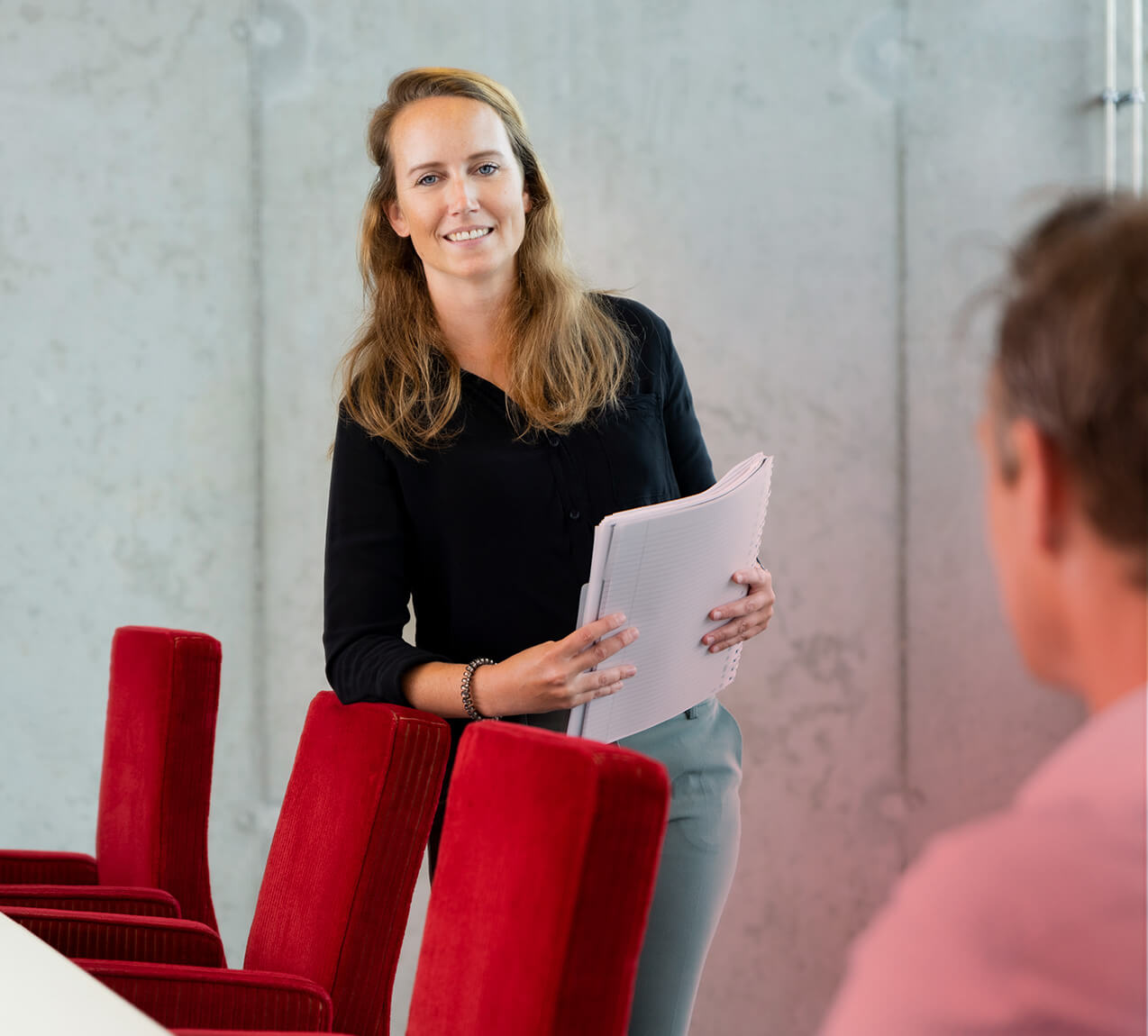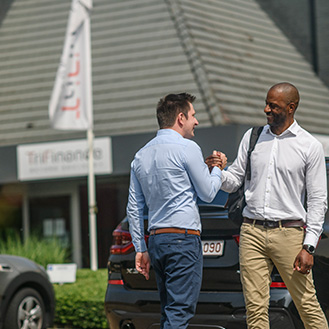 Do you have a question about the next step in your career?
If so, feel free to contact one of our staff members. We'll be happy to answer all your questions over a cup of coffee!
Send us a message