TriFinance is a contemporary and pragmatic organization where the growth of people comes first. We believe in a role based organization where employees can take ownership of different roles within their current function. This approach stimulates co-creation and increases economies of motivation.
Employees first
Our operating model
The TriFinance organization structure reflects our 'employee first' purpose and our way of working. It makes us a unique player in the labor and service market.
Flexible knowledge-sharing networks are better equipped for present and future challenges. They are agile and thrive in times of change, stimulating creativity, teamwork, collective thinking, and motivation, eventually leading to better performance.
Download our model Blue Chip Boutiques
Our Blue Chip Boutiques are small entrepreneurial cells, each with its own focus and its unique expertise.
Together, they deliver a new combination of services called Do-How. Traditional solutions in our business can be linked to either staffing or advisory. Do-How combines the strengths of staffing and advisory into new propositions.
Our blue chip boutiques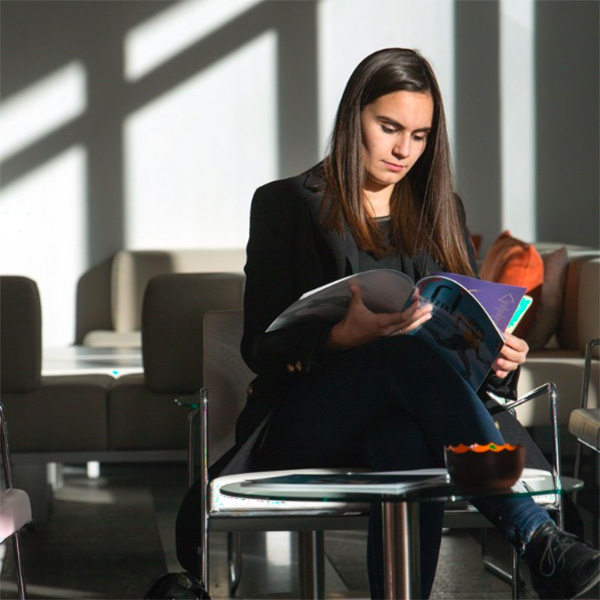 The way we work
Expert Support Units
Our Expert Support Units are internal experts and have as main target to operationalize the TriFinance philosophy: Furthering People for Better Performance in Do-How. They are the process owners within our organization for embedding our desired way of working for Furthering People, communication and knowledge sharing.
Each unit is working in an integral and integrative way with the other domains in order to realize the highest impact. Our Expert Support Units are:
Communication

Creating and maintaining a communication strategy with all of our target groups: from message to impact. We broadcast the uniqueness of our story, philosophy and approach to our different target groups.

Business Development

Responsible for the process 'from opportunity to delight', linking missions to the ambitions of people. We match subject-matter expertise with straightforward, pragmatic and workable solutions that can be embedded in organizations.

Legal

Advising the business and its management on all relevant legal matters concerning commercial contracts, employment, corporate and regulatory related activities, risk and compliance. Legal also advises the other expert support units of the company, Care, Business Development, Communication, Finance and Systems-to-Support, in their activities.

Systems to Support

Responsible for the internal systems infrastructure and provides daily systems support. Processes regarding data governance and data security are also among its tasks, just like monitoring and anticipating technological developments.

Care

Responsible for the process 'from intake to alumni', taking care of the growth of our Project Consultants.We see our company as a CareerHub™ which functions as a knowledge sharing network: a network environment in which one can grow faster than in traditional businesses. A company where people take their careers into their own hands. We want to be their Career Accelerator and Destination Finder.

Finance

The finance department is currently composed out of 3 teams:

Accounting: responsible for the timely recording and reporting of the financial data of TriFinance Holding en ParkLaneInsight ("the actuals") and related consolidation while overseeing the Accounting activities in the countries.

Business Insight (BI): primarily responsible for the planning, reporting & control cycle.

Finance Applications Management (FAM): responsible for managing all aspects of the organization's Financial Applications.
Our people
The board & The Leadership Team
The members of the board are Gert Smit, Gerbrand Visser, Roelof Hendriks and the Leadership Team. The Leadership Team of ParkLane Insight supports the Blue Chip Boutiques and Expert Support Units and facilitates co-creation.
Gert Smit

Chairman of the Board & Founder

Xavier Gabriëls

CEO TriFinance / TriHD / TriTechnology Belgium & Luxembourg

Jaap Jan Smit

Member of the Leadership Team

Pieter Smit

Member of the Leadership Team

Joost van Beem

CFO ParkLane Insight

Gerbrand Visser

Vice-Chairman of the Board

Jan Van Autreve

Group CEO Team ParkLane Insight
"We are an honest expert who embraces independence, shows pragmatic pioneerism and has and shares in-depth knowledge in an open & equal ambience, to further people and partners. We have an intrinsic drive to perform."
We are a sincere challenger