Key Messages
InSites Consulting has adopted a fierce buy-and-build strategy.
The strategy has pushed the finance department to evolve rapidly.
TriFinance's project consultants thrive in challenging and volatile environments.
Market research agency InSites Consulting has been expanding since 2018, implementing an ambitious global buy-and-build strategy. The finance department has been developing and transforming accordingly. Project consultant Wannes Vignero worked his way up from an operational bookkeeping position to an indispensable management consultant.
Global ambitions
InSites Consulting is a global consumer insight & collaboration agency, "pushing the boundaries of marketing research" since 1997. Today, it is recognized among the top 100 and top 10 most innovative market research agencies globally. In 2018, InSites Consulting teamed up with Mentha Capital to "step up their game in accelerating non-organic growth through both regional expansion and the addition of strategic capabilities". The company has been expanding ever since, spreading out over six continents and eighteen different physical locations. Recently, InSites Consulting partnered with Answer, a Taiwan-based insight agency.
Finance Transformation
"The buy-and-build strategy has pushed the finance department of InSites Consulting to evolve rapidly in recent years," TriFinance's project consultant Wannes Vignero explains. "The finance teams are constantly expanding, transforming, and integrating different systems, cultures, and countries. It is a huge and challenging operation, and it's been quite a journey for me as well."
From AP to Management Consulting
Wannes signed with TriFinance after graduating cum laude as a commercial engineer - accountancy and finance major in 2017. He learned the ropes of AP at the finance department of Tereos Starch & Sweeteners for a year. After that, TriFinance introduced Wannes to InSites Consulting as a temporary replacement. In the end, he stayed on for a year, working his way up from an operational bookkeeping position to an indispensable team member.
Implementation means creation
"The initial scope of the assignment was to integrate new InSites Consulting entities on the go. I quickly realized that implementation was only part of the job. I often had to create finance processes in the new entities. Being responsible for a whole unit, I learned to understand the whole of the bookkeeping process. My only real experience up until that moment had been in AP, and now I also quickly gained insight in AR and GL."
Finance department reorganization
Meanwhile, InSites Consulting set up new structures, such as a shared service center for AP and AR, to adapt to the company's quick expansion. "Also, the company created two similar accounting teams, one in Belgium and one in the UK, each consisting of one senior and one junior accountant, and one commercial controller," Wannes says. "Therefore, my role changed significantly. Eventually, I transferred my AP and AR responsibilities to the SSC in Romania and handed over my GL tasks to the new members of the Belgian and UK team."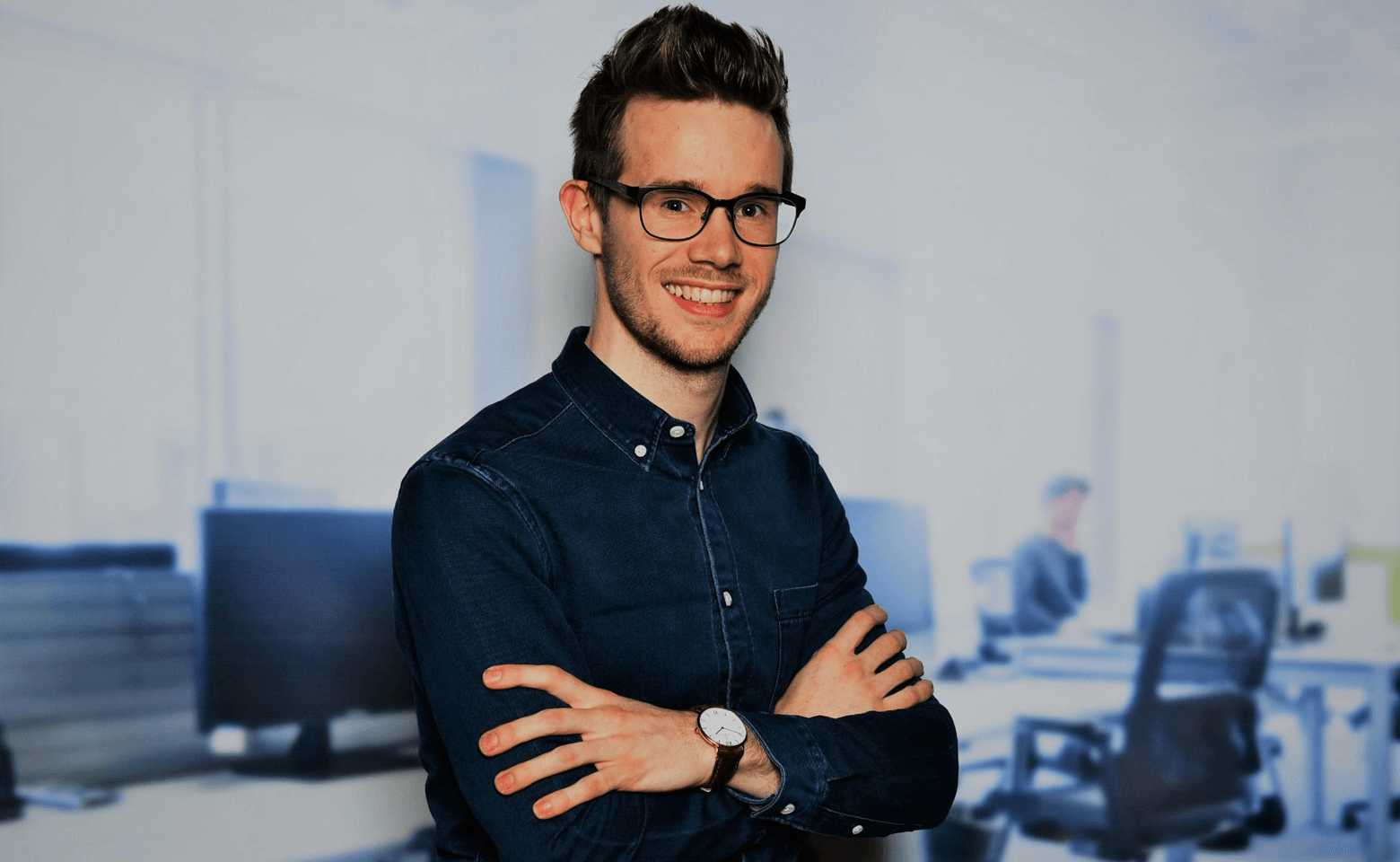 The extra mile
That's not all. "On top of everything else, Wannes set up a Power Query training for his teammates and taught them valuable shortcuts for otherwise tedious and time-consuming tasks", Nico De Neve, Wannes' TriFinance mentor, says. "Furthermore, he created multiple reports and reconciliations, mapped out the intercompany process and the P2P process (and presented these to the group), helped to implement a new consolidation tool (Cognos instead of Excel), and integrated new ABNI entities. Among other things."
The key to success
"Wannes makes everything look easy," Nico says. "It was a challenging project, and he succeeded under difficult circumstances. In my opinion, Wannes' strong interpersonal skills have been essential to the success of his projects at InSites Consulting." Because of the rapid pace of change, as a consultant, you need to take the initiative and thread carefully at the same time. That isn't an easy feat."
Next growth steps
Wannes himself is grateful for the experience at InSites Consulting. "I learned a lot in a short amount of time about bookkeeping, finance processes, and reporting," Wannes says. "It only intensified my thirst for financial knowledge and understanding. Step by step, I'm working towards business controlling. TriFinance offers the ideal environment for growth because of its knowledge-sharing network and personal approach. Currently, I'm taking on a project as a financial controller at BAM Interbuild, and it's a good fit: I can implement the knowledge that I've gained at InSites Consulting, and it's challenging enough to sink my teeth into."