Your challenges
Tackle talent shortage and peaks in workload
Improve the use of existing (ERP) systems
Increase the efficiency of Month- and Year-end closings
Our consultants support F&A departments to become cost-effective and create added value by providing timely, correct information and reporting.
Co-creation in Finance Operations
For bookkeeping processes to be efficient and effective, swift interaction between systems, processes, and people is needed.
Due to changing requirements, international developments and the digitalization of the economy, having all expertise on board all the time is very cost-inefficient. Competitive companies need a flexible and reliable partner who can provide the right expertise at the right time.
Co-creation is key to us. We collaborate closely with our clients, injecting our know-how and experience into your processes and organization. Our experts lead by example, enabling change from the inside out and transferring their knowledge to other employees. They will integrate smoothly into your company's culture and teams.
The results are automated workflows and routine tasks, optimized closing processes and better running processes overall.
Finance Management
Business leaders need finance to be a reliable partner on their management team. They need all business risks to be accounted for. They want reliable financial information that is easily available.
To meet those demands, the finance function should be implemented in a fundamentally strategic way, making sure that resources are deployed correctly, and sustainably. Finance is a challenging and rewarding function. It demands a rare combination of technical expertise and people management skills.
TriFinance employs a multidisciplinary approach to finding the right CFO for the job. We partner with Human Resources to determine the required skill set in relation to the function and culture of the company. For managing teams or installing the CFO function, we have skilled project consultants, or we deploy one of our preferred interim managers.
Our consultants support F&A departments to become cost-effective and create added value by providing timely, correct information and reporting.
Smart & Fast Close
A hectic month-end closing process, manual uploads, spreadsheets and data errors, last minute adjustments, incomplete reconciliations: these are all signs that the way you organize and manage general ledger activities needs optimizing.
To upgrade your processes and controls, we combine practical expertise with quantitative insights into all aspects of the cycle, from governance to journal entry processing and reconciliation. To make improvement stick, we connect you to the best 'record-to-report' technologies.
Our consultants and experts bring the right level of expertise to :
identify opportunities to improve the speed and accuracy in the financial close process, covering the organization, processes, controls, and the use of automation technologies;

support or lead key organizational or process improvement projects. Think for instance about policy reviews, the redesign of work practices and processes, the rollout of a new ERP, or the set-up of a finance shared services center.

select and implement the right software to manage your close process, and standardize journal entry and reconciliation activities. Our preferred partners are Aico and Winshuttle.

train and coach your finance team to optimize the use of new or existing technologies.
Who will support you
Our flexible, pragmatic, tailor-made solutions are typically a combination of operational support, delivered by ourTransition & Support Blue Chip Boutiques, and specific subject-matter expertise, industry knowledge and pragmatic advisory methodologies, delivered by CFO Services.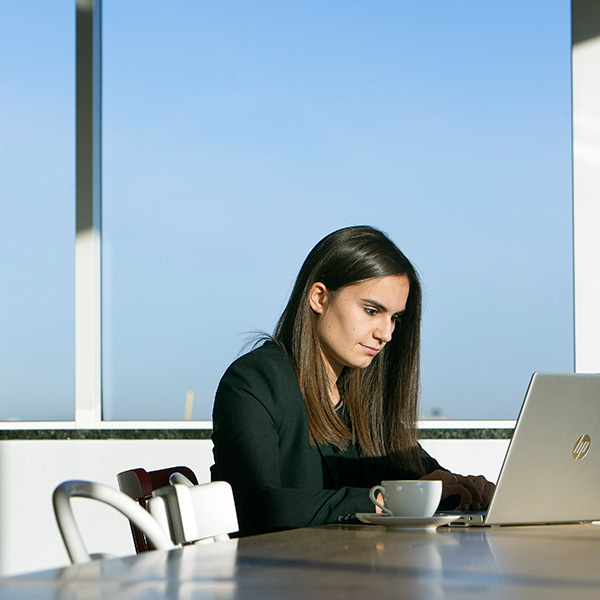 Get in touch with our expert.
Questions about how we can support you?
Contact us