Your challenges
Tackle talent shortage and peaks in reporting workload
Upgrade your controlling and reporting data and systems
Reconcile all reporting and create 'one single truth'
The controlling function can provide management with high-quality analyses to make business decisions. Our experts can take on any controlling role and optimize your systems and data.
Management reporting
Understanding business drivers is key to creating insightful management reporting.
Our deep functional expertise will help you map the key drivers of business profit and cost on which your information architecture is based, i.e. the data modeling and data design that glue all systems together.
They allow operational systems like Manufacturing Execution Systems (MES), Enterprise Resource Planning systems (ERP) or Customer Relationship Management systems (CRM) to produce the appropriate data for BI systems and create consistent, accurate and timely reports.
Reporting is underpinned by technology. TriFinance and Tri-ICT have the experts to improve or upgrade your existing environment or to select and implement new systems. Our experience spans common ERP and BI systems, such as financial systems, SAP, or the entire Microsoft stack. It also includes Corporate Performance Management (CPM) systems.
Budgeting and forecasting
Translating your strategy into plans, budgets and forecasts is elementary in steering your business, setting goals, and following progress towards them.
The information structure of budgets depends on the sector your company belongs to (e.g. services, manufacturing, retail, construction, trading, etc). TriFinance provides experts that can apply cost-based or zero-based budgeting techniques in your specific sector.
TriFinance experts can perform controller functions, upgrade existing teams or create new ones, and optimize your systems and data for better controlling.
Financial controlling
Legal and statutory reporting are part of financial controlling, as is the follow-up of spending by cost element and cost center or department.
Creating an efficient controlling process is usually hard. Aggregate information must be available in detail as well. We combine financial knowledge with advanced reporting skills to deal adequately with this challenge.
Business controlling
Business controlling is typically focused on the rationale behind the figures, answering the question "why?".
Business controlling requires a distinct set of hard and soft skills. The latter are crucial in building a strong business partnership. Hard skills are important in moving beyond finance data into end-to-end processes, operational data from operational systems, or advanced analytics.
TriFinance has the largest network of business controllers in Belgium. We can also mobilize expertise in different controlling subareas, such as sales, plant, overhead or project controlling.
Costing
All companies exist to create value. Value creation can be measured in terms of price and cost components. This kind of deep expertise is hard to find, but TriFinance has built a team of experts that understand the techniques and can manage, improve or implement costing systems.
Operational reporting
Supply chain and production activities have a large influence on a company's overall performance and financing needs. In operational reporting, we link financial and operational data to create an integrated, nearly real-time view of the whole.
We identify, extract and link relevant data from logistics, warehousing, shop floor, and similar operational systems, as well as financial systems, to create reports that link currency amounts and analytical data like cost centers to quantities, volumes and other metrics from the operational reality.
Data updates have evolved from a quarterly or monthly frequency to data refresh by the second, or almost live data, with reporting technology following suit. Reporting can now give a near real-time view on key metrics, even using data from suppliers that can publish real-time data in a secure way.
Typical applications are Overall Equipment Effectiveness reporting (OEE), reporting and analytics about Sales & Operations Planning, or working capital reporting on inventory, debtors and creditors.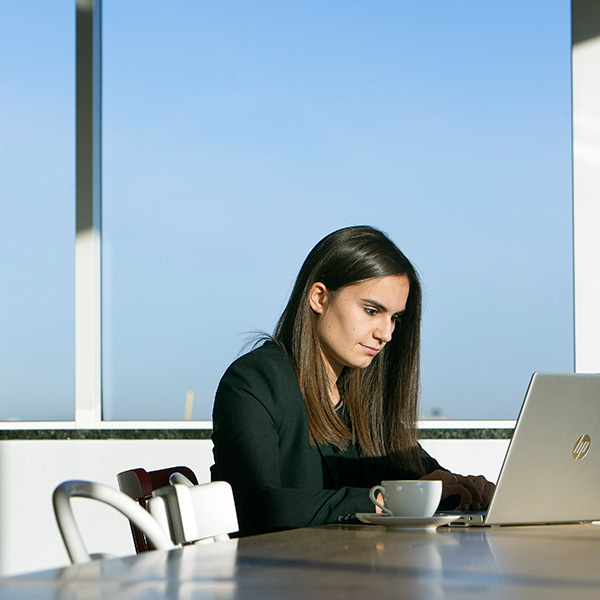 Get in touch with our expert.
Questions about how we can support you?
Contact us