Your challenges
A self-service for employees to work efficiently
Upgrade your company's customer experience
Align work to business priorities
ServiceNow transforms manual ways of working into modern digital workflows, offering employees and customers what they need when they need it - fast, simple and easy.
IT Service Management
Using siloed IT tools for your digital transformation creates information silos. With disparate data processes and excessive amounts of time and money spent on firefighting, you're left with limited resources to create great user experiences.
With ServiceNow IT Service Management (ITSM), you can consolidate your IT tools into a single data model to transform the service experience, automate workflows, gain real-time visibility, and improve IT productivity.
ITSM enables you to switch your operational IT costs to strategic investments. It accelerates your digital transformation and elevates your user experience with machine learning and AI-powered chatbots. It also improves your IT productivity by over 20 percent with structured machine learning that automates routine tasks.
Project & Portfolio Management
Project Portfolio Management is a part of the ServiceNow IT Business Management Suite. The cloud productivity platform enables project teams to work faster and smarter across planned and unplanned tasks.
It's a comprehensive solution that includes project portfolio, resource, demand, and agile development applications. It aligns work to goals and strategy, increases visibility with real-time dashboards and provides faster time to value.
The Customer Service Challenge
The Customer Service Management (CSM) solution offers your customers several contact options.
Machine learning quickly routes customer issues to the appropriately skilled agents. Customers are also provided with self-service options, including automated solutions to recurring requests, conversational answers from a chatbot, knowledge-based articles, and an online community of peers and experts.
CSM creates the possibility to engage other departments in the resolution of the root cause of issues, identifying permanent solutions, and improving product quality.
HR Service Delivery
In today's organization, employees must navigate a maze of policies and procedures, disconnected technologies, and siloed departments. Getting simple things done can often be a chore, leaving employees feeling stuck, frustrated, and overwhelmed.
In order to improve employee satisfaction and HR efficiency, businesses need a way to seamlessly identify and remediate employee service delivery issues — before they turn into large-scale problems.
Modern HR organizations require real-time visibility into HR service delivery performance to continuously optimize service delivery and align with overall business goals.
The HR Service Delivery application improves the employee service experience by automating HR interactions and providing a single platform for all HR services.
IT as a proactive business partner
Enterprises rely on IT to provide the foundation for business services to maintain all resources such as cloud instances, serverless infrastructure, network infrastructure, storage, etc.
IT may use multiple tools to monitor these IT resources, but the high volume of events from different tools often makes it difficult to understand the root cause and take corrective action.
Furthermore, there is little visibility into the relationship between infrastructure events and business services, making it difficult to understand which issues should be tackled first. There is no simple, automated way to remediate impacted services.
The result is more service outages and longer Mean Time to Repair (MTTR).
Software Visibility
Software asset management (SAM) continues to be a C-level imperative.
The material risk of being audited by software publishers and the resource disruption it causes has never been greater. License management is no small task.
Organizations struggle to identify if they are entitled to use certain software, or if they overbought and have too much shelfware.
Mapping software deployed to entitlement rights purchased is complicated by the range of complex licensing models across thousands of software titles.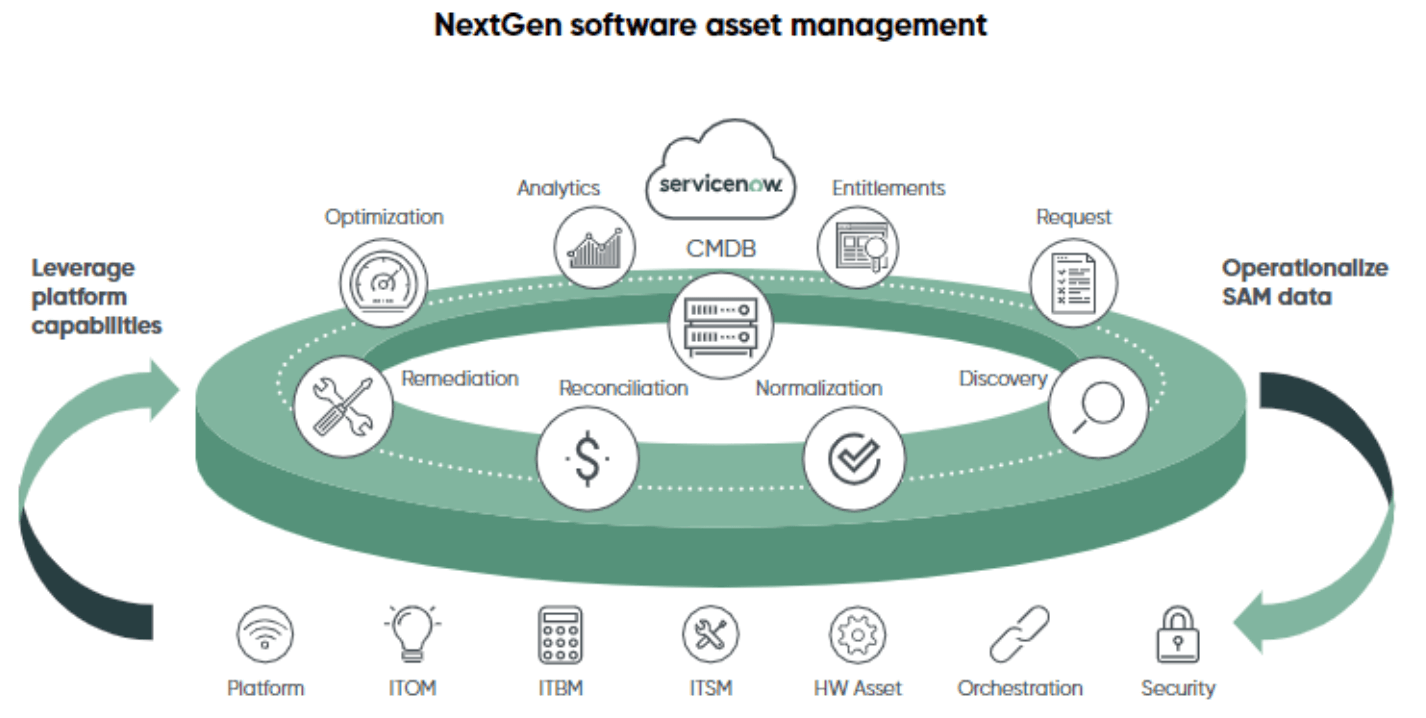 SAM & IT Better Together
Run Software Asset Management (SAM) and IT together on the Now Platform.
Our ability to embed SAM alongside everyday IT work is changing the game for our customers.
License Change Projections surfaces the software costs resulting from planned IT Changes. This is the industry's first software impact assessment that is based on the actual configuration items impacted by the change, which gives the SAM team eyes and ears everywhere.
Application Portfolio Management brings software life cycle dates in from SAM so you can properly plan critical decisions to upgrade, decommission, or rationalize your apps.
The future possibilities of what our customers will be able to achieve when SAM is managed centrally with the rest of the ServiceNow platform is promising.
Who will support you
Our specific subject-matter expertise, industry knowledge and pragmatic advisory methodologies are delivered by CroXcon.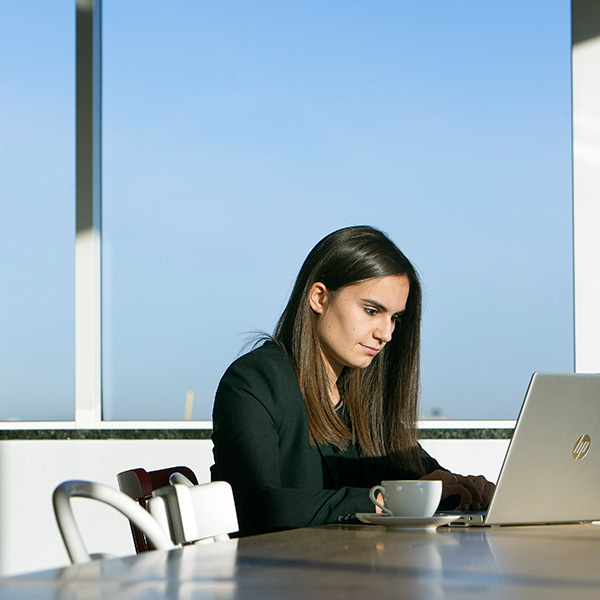 Get in touch with our expert.
Questions about how we can support you?
Contact us