Your challenges
Attract motivated and skilled finance professionals
Create a flexible workforce
Bring fresh ideas to the finance department
At TriFinance we have a strong track record in supporting financial institutions. We build on our operational experience in finance, operations, and risk management, creating value in multiple areas including regulatory aspects, project, process and performance management. All the while, we keep a strong focus on change management. Our consultants are skilled in applying renowned methodologies but in a pragmatic way that fits with the needs of the client.
Multidimensional projects
Here are a few examples of multidimensional projects:
Advisory and implementation of a new organizational model for support departments (finance, risk) that were impacted by the merger of two banks.
Implementation of new systems and new way of working
Guidance from AS IS to new situation by conducting project & change management, business & functional analysis, testing strategies
Implementation of several new regulations such as GDPR, MiFID2, CRD IV, PSD2
Supporting day-to-day activities of several departments to bridge the gaps
Nearshoring project at Belgium's top 4 banks including:
The analysis and optimization of business processes
The transfer of back-office activities to a shared service centre
Change management towards the operational departments
Project management for several RPA projects at domestic and international Banks:
Successful and on-time delivery of ongoing RPA & AI projects
Identification and documentation of processes to be robotized
Roadmap for future RPA projects within the department
Knowledge sharing throughout the department
Implementation of a new end-to-end credit management tool:
Process-, business- and functional analysis
Change- & stakeholder management and related reporting
Operational support
LEAN-based improvement project at a top 5 Belgian Insurance company including:
Description and diagnostic of AS-IS processes in multiple departments
Target processes definition and recommendations to fill the gap in the form of concrete action plans, change plans and adapted processes
Redesign of the closing process for several big FI players to:
Decrease the throughput time of the external publication of the quarterly financial results by ten days
Obtain efficiency gains consisting of a workload reduction and an improved balance between peak periods and idle time
Credit Risk Analysis at several Belgian banks to assist and work together with them in dealing with the backlog due to the low-interest rate context or migration projects in which we could also propose and implement several angles for process improvements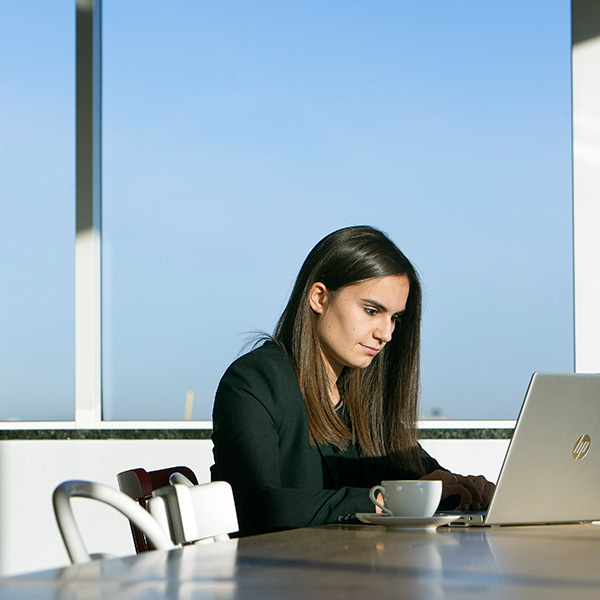 Get in touch with our expert.
Questions about how we can support you?
Contact us