Ann Desender, CFO of Barco
Career path and life lessons

Consultancy and international experience
Challenges for the coming years
The CFO of the technology company Barco, Ann Desender, has worked as a consultant for a long time. "You shouldn't rule out certain possibilities too quickly," she says. She doesn't really plan her career. "When you work with a passion, opportunities automatically open up to you."
Ann Desender has been Barco's CFO since 2016. At the beginning of her career she never imagined that she would one day take on the role of CFO. Even before she obtained her Master's degree in Applied Economics at Ghent University, recruiters made her job offers. Her first employer was the consultancy group Andersen, which later merged with Deloitte. Why start her career as a consultant? She wanted to explore a wide range of opportunities. She felt very comfortable with the group's culture: "Either you reach your goals and ambition or you leave the company."
From auditing and consulting to joining Barco
Ann worked in auditing and consulting for eleven years. She always opted to work on projects in international and preferably listed companies. Her last project for Deloitte was at UNILIN, best known for its Quick-Step floors. With a team of more than twenty people, she prepared the takeover by the American listed company Mohawk Industries in a period of six months. When the project was completed, Mohawk offered her the position of Group Controller at UNILIN. "I seized the opportunity. After spending more time than others in the consulting world, I joined the corporate world. But, I never considered my consultancy experience to be boring and limited. There are plenty of opportunities to seize. The higher you climb the ladder of a consulting company, the more you have to bring in projects yourself. That's pretty exciting."
After two years, Ann Desender leaves UNILIN to join her former boss who had left to work at Barco. "It is often said that you don't leave a company but a manager. Sometimes, however, the opposite happens." The CFO says she is a team player: "Maybe it's because I have a twin sister. My sister and I were a team from a very early age."
"If you feel you're being given a chance, it's a matter of grabbing it."
Ann Desender
At seminars, conferences and networking events, you won't often see Ann Desender except as a speaker, as this gives her the opportunity to put Barco in the spotlight. She emphasizes that she never went into "politics" to advance her career. "If you work with pleasure and zeal, you create a lot of opportunities for yourself. I am very proud to be Barco's first female CFO and the first woman to be part of the core leadership."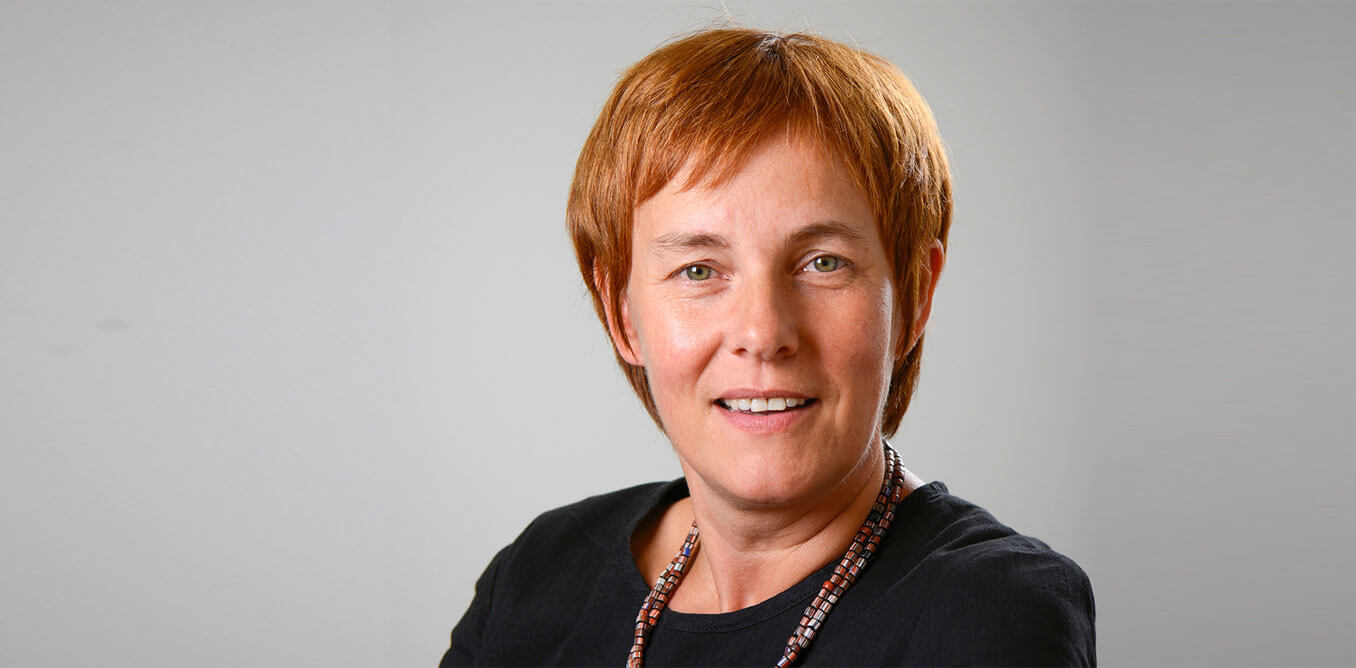 Ann Desender does not necessarily plan to stay on as CFO at Barco until the end of her career. "I don't really think about what may come next. Should things end at Barco, I could still offer my services to many other companies. I don't have to remain CFO. There are many opportunities in life. For instance, I admire Sophie Dutordoir. After she stepped down as CEO at Electrabel, she simply started a deli company. I also love to cook and I can in all modesty also say that I'm good at it. My youngest daughter sometimes says that I should travel around the country with a food truck. I'm not saying I want to do that right now or even tomorrow, but I don't rule out an unexpected career switch. I am convinced that everyone can create sufficient opportunities for themselves."
The importance of international experience
For students wishing to pursue a career in finance, she advises them to gain international experience. "As far as I'm concerned, during my studies, I did not have the opportunity. I made up for that by working in an international environment. My eldest daughter attended the first term of her final year of high school in Argentina, a fabulous experience that allowed her to discover another culture. I believe you should seize the opportunity if it presents itself instead of procrastinating."
My main challenge for the coming years will be to support the transition from reporting that provides explanatory information to reporting that drives the company's performance. We need to move towards performance management systems that ultimately lead to better results. At the same time, we have to take into account new business models. In the technology sector, we are experiencing a transition from hardware to software. Our sales model will change. Revenue can no longer be booked all at once after a sale, but we have to keep in mind that it will happen in multiple payments as our customers use our technology. Again, that is not easy, but it is very interesting. In short, it fits in with the challenges that have characterized my career so far."