Key messages
Optimizing the financial reporting at Herita, a non-profit organization

Further professionalizing its data processing
Bring in business expertise and advice to support the team's structural transformation
There were multiple and diverse needs when Project Manager Leentje Osselaer started working at Herita. No problem, TriFinance had the required expertise to deal with these challenges, Project Consultants Matthijs Boussery and Simon Goderis came on board. The assignment of the three of them? To further professionalize the financial policy at Herita, the non-profit organization that monitors the real estate heritage in Flanders for the government and is known for its annual Open Monumentendag (Heritage Day).
Leentje Osselaer has had quite a career.
Herita is the Flemish 'National Trust', modeled on its British counterpart. Leentje Osselaer became the right hand of Herita's general manager. It is her first project for TriFinance, where she has been working for the Blue Chip Boutique (BCB) 'Public Sector' since April 2019. Leentje studied Applied Economics at KULeuven and she has had quite a career. At her previous employer, the non-profit organization 'Natuurpunt', she was CFO for 8 years. Before that, she was the financial coordinator of an NGO working in development cooperation for 6 years.
"I'm glad that the project at Herita is taking quite some time. It gives us time to get the changes thoroughly into the heads of everyone involved," says Leentje. She works on streamlining processes and looks at the needs that exist to optimize financial management. Her coordinating tasks include the link between bookkeeping and substantive work, reporting to the board of directors, and support in financial questions raised by the authorities.
"My work revealed that insufficient attention was being paid to substantive reporting. There was a need for more insight into their financial reports in order to optimize their policy. Insight into subsidy flows, donations, costs, investments, repairs and so on," Leentje points out. In order to automate this reporting, Herita consulted several companies and chose TriFinance's offer. Project Consultant Matthijs Boussery of the Blue Chip Boutique 'Management Information & Systems' (MI&S) started implementing Power BI in the organization.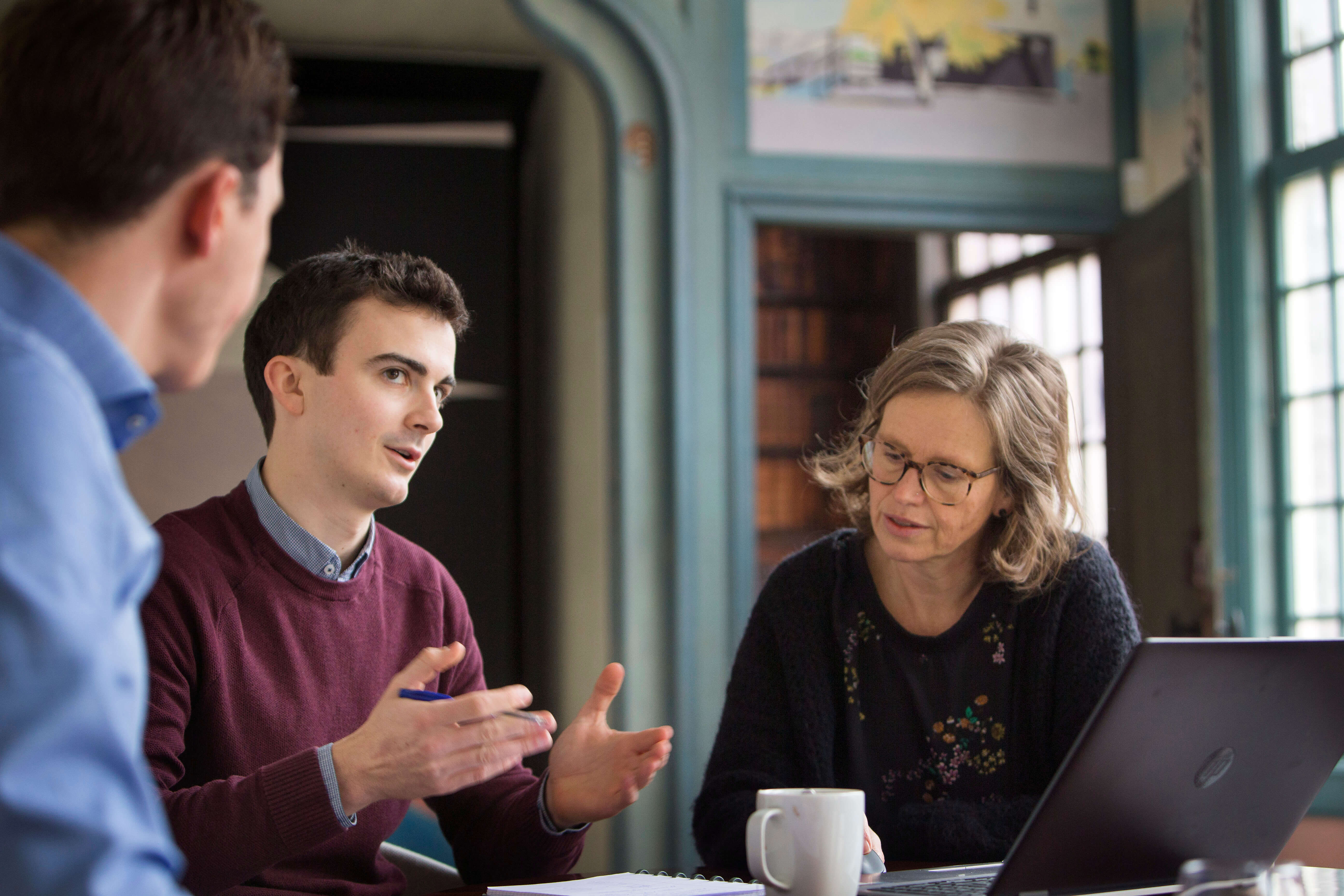 Matthijs Boussery wants to become an expert in data processing.
Matthijs studied Public Administration and Public Management at UGent, and has been working for TriFinance since 2016, his first employer. He already did projects in several sectors such as credit management in the financial sector, merger analysis in the healthcare sector, reorganization of services and processes in the cultural sector. First Matthijs was part of the BCB Public and for a year and a half now he has been working for the BCB MI&S, where he started to focus on Power BI. It is his ambition to continue in this field and, more generally, to become an expert in data processing.
That insight came gradually. "I performed support activities in the beginning. That is valuable because it lays a foundation for further work. Working together with colleagues who each have their expertise, within a BCB and across unit boundaries, is empowering. I also learned a lot from the knowledge circles that TriFinance offers. It made me realize that the analysis of financial processes is my thing. During my last projects for the BCB Public, I was doing interviews around reporting and I felt the need to expand my knowledge in terms of asking the right questions. Partly as a result of discussions with my coach, I decided to make the switch to the MI&S BCB," explains Matthijs. At Herita, it is completely new for him to run a Power BI project from A to Z. It's also the first time he's providing training on the subject at the client's premises. Matthijs' background is ideal for this: he can combine his knowledge of the public sector with data processing.
Meanwhile, Leentje continued to focus on her supportive and sustainable project work. She was given the additional task to look at the financial reporting to the board of directors. Together with others, she initially sought to find out what data, including non-financial data, the board wanted to receive. A model was developed for the strategic working group within Herita.
Again, Leentje encountered additional obstacles. To get the work done on time and to develop a reusable model, Project Consultant Simon Goderis of BCB Public was brought in. Financial analysis and a model had to be made for each of the nine sites managed by Herita, such as the 'Royal Palace' on the Meir in Antwerp, the 'Streetcar Museum' in Schepdaal, 'Fort Napoleon' in Ostend, the 'Mill of Hoeke' in Damme, and the 'Abbey of Herkenrode' in Hasselt.
The fact that we work together across the borders of the Blue Chip Boutiques is an absolute added value of TriFinance. It is a win for the client, because every task is executed in the best way.
Leentje Osselaer
Simon Goderis likes implementing ERP systems and reporting tools.
Like Matthijs, Simon obtained a master's degree in Public Administration and Public Management at UGent. TriFinance is also his first employer since February 2019. In his previous project, Simon performed master data management for a multinational company. At Herita, his job is to capture the financial picture for each site and put it into a model that makes it easier to make more informed policymaking. "I have many conversations with stakeholders and make forecasts far into the future. I start from the actuals, check the books and estimate what the operating income will be, for example from operating the cafeteria," Simon explains.
Included in his calculations, of course, are government subsidies, most of the income. He has to deal with questions such as: what percentage of paintwork does the government pay? The model should be able to indicate the consequences if the government's allowance were to decrease by, say, 20 percent. The experience that Simon has gained so far has sparked in him an interest in systems, applications, technology. "It's the path I want to continue: implementing ERP systems and tools for reporting," he points out.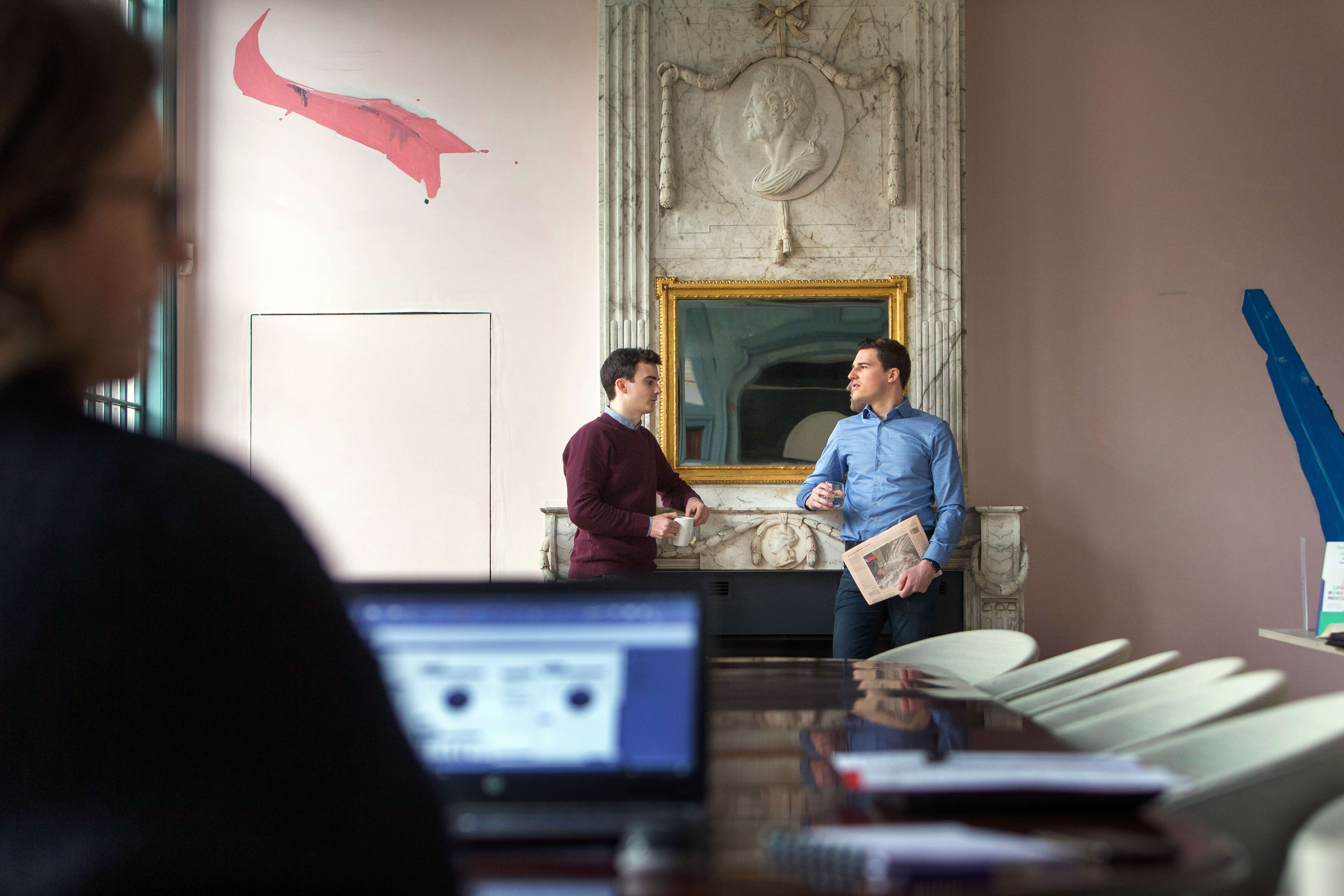 Leentje is also gaining a lot of knowledge. "I learn a lot about real estate investments and maintenance plans. I can deepen my social skills more as a result of working with the finance department, the general manager, and the board of directors. I take the time, without abruptness, to introduce the changes to everyone and to let them permeate until everyone involved is aware of the novelties. Simon and Matthijs each have their expertise and they too have taught me many facets of financial policy. I prefer to work from a helicopter view and feel most comfortable when doing projects that combine several facets."
"The fact that we work together across the boundaries of the Blue Chip Boutiques is an absolute added value of TriFinance. It's a win for the customer because every task is always done in the best way with the right expertise. For the consultant it is fun and motivating to be able to use his expertise, to learn from the others, and to achieve a result together as a 'temporary' team", concludes Leentje.