Your challenges
Optimize business processes for better performance
Create agile business and operating models
Bridge the gap between business and IT
We go beyond advisory to generate value for our clients in a pragmatic way, from insights to implementation.
Beyond Advisory
Our ambitious claim is that we go 'Beyond Advisory', and that is exactly how clients define our services. Our advisory goes beyond smart reports: we create added value by approaching your processes end-to-end. We deliver projects from insight to realization, from idea to implementation.
Thanks to our deep business expertise and our willingness to develop solutions together with our clients, we propose straightforward, pragmatic and workable recommendations that can be embedded in your organization.
Our best practices in advisory, implementation, and interim management assignments enable us to create holistic solutions, taking into account cross-departmental challenges. The practical experience of our experts allows us to deliver integrated solutions that act on all key dimensions of a transformation: Governance, People, Process, Systems and Data.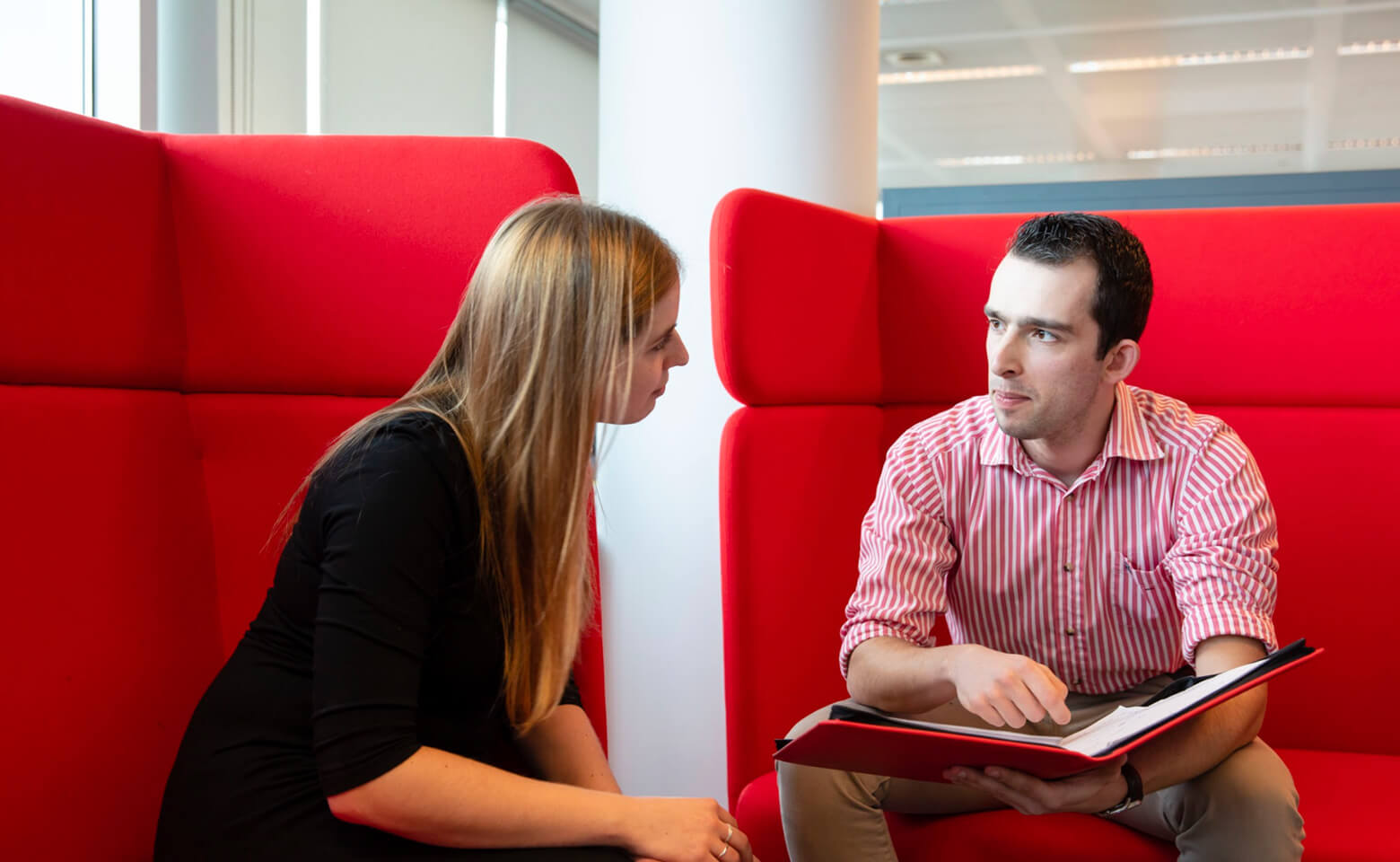 Process improvement
In an era characterized by growing complexity, digital transformation, speed of innovation, and scrutiny from regulators, your company needs a control environment that truly protects value across all aspects of operations. TriFinance can help you build that environment, and assist you in the set-up and execution of internal audit and controls.
We believe that a clear understanding of the organizational structure, processes, systems, data, and controls is the key to operational excellence and the first stage towards transformation readiness. That's why we work with our clients to analyze, improve, and transform their business processes and controls.
By installing end-to-end process thinking and by facilitating knowledge-sharing and transparency, crucial steps towards a culture of continuous improvement can be taken, eventually transforming your company into a future-fit organization.
Management information
Understanding business drivers is key to creating insightful management reporting.
Our deep functional expertise will help you map the key drivers of business profit and cost. These are at the basis of your information architecture, i.e. the data modeling and data design that glue all systems together.
They allow operational systems like Manufacturing Execution Systems (MES), Enterprise Resource Planning systems (ERP) or Customer Relationship Management systems (CRM) to produce the appropriate data for BI systems and create consistent, accurate and timely reports.
Technology underpins reporting. TriFinance and Tri-ICT have the experts to improve or upgrade your environment or to select and implement new systems. Our experience spans common ERP and BI systems, such as financial systems, SAP, and the entire Microsoft stack. It also includes Corporate Performance Management (CPM) systems.
Through a participative approach, we will redesign your company's way of working to improve its agility and responsiveness through a more customer-centric and outside-in approach.
Agile business & operating models
Against the backdrop of a turbulent global economy, with constantly changing customer behavior, regulatory requirements, new service offerings, and the digitization of business, many companies review their vision and strategies.
TriFinance can guide you in the operationalization of your strategy. Our experts develop business and operating models that are future-proof and easily adaptable to today's new economic reality.
We help you to get rid of complex organizational models that impede creative and innovative thinking. Through a participative approach, we will redesign your company's way of working to improve its agility and responsiveness through a more customer-centric and outside-in approach. We bring the end-client back to a central place in the organization.
End-to-end project implementation
As many projects go over time and over budget, and only 64 percent of projects meet their goals, implementation can be hazardous. Experienced TriFinance professionals, however, have implemented numerous projects successfully.
Our end-to-end implementation approach will support your organization's project owners all the way through the process, from conceptualization to delivery. We partner with you as a client and will challenge the software integrator.
Our project implementation service includes:
Analysis and definition of business and functional requirements
Business case set-up
Stakeholder management, risk management, change management (and training)
Expertise mobilization in relevant functional domains (IT, IFRS, GDPR, costing, …)
Test strategy, scenario design, and testing execution
Strong aftercare management
Project management
Program management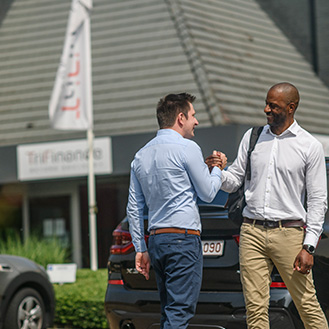 Get in touch with our expert.
Questions about how we can support you?
Contact us