Expertises
Working Capital Management & Cash Flow forecasting
Your challenges
Identifying cash potential in difficult times
Streamline cash flow reporting & forecasting
Keep your working capital components under control
Efficient working capital management, cash analytics, and cash flow forecasts are key to manage your organization. Trifinance has the required expertise to help you in each of those domains.
Working capital
Working capital management allows a company to keep its need for working capital as low as possible, while freeing up cash that is tied up in the exploitation cycle.
Optimizing the cash position of a company inevitably requires reworking the processes and flows of working capital components. TriFinance can provide in-depth knowledge of accounts payable, accounts receivable and inventory management.
Our experts can be deployed for inventory and supply chain optimization. In all these matters, we see to it that our multidisciplinary teams enter into a tight co-creation with your organization.
Cash Analytics Tool
A proven rescua program from the 2008 financial crisis, the TriFinance Cash Analytics Tool identifies measures for quickly available cash from managing receivables and liabilities. In economically challenging times, information quality and speed are of crucial importance for Cash control.
With the Cash Analytics Tool, companies can quickly anticipate liquidity shortages, so they can act from a strong competitive position.
TriFinance developed a 4-Phase model for the analysis of historical data. Input and output calculations are used in order to identify systematic liquidity opportunities in processes, systems and market relationships: invoicing pattern, payment conditions, maturity analysis and payment behavior. We look into the drivers of your DSO and DPO to optimize them by steering the determining parameters.
The advantages in economically challenging times are considerable:
Quick wins in cash generation;
You get insights in your DSO & DPO and you can align both, which optimizes your working capital;
Fully remote. No on-premise requirement, only data access is needed;
Online data extract & secure transfer.
A Power BI-based tool that is compatible with any ERP system.
Optimizing the cash position of a company inevitably requires reworking the processes and flows of working capital components
Cash Flow Forecasting
Cash is the lifeblood of any organization. For businesses deep in or on the verge of financial distress, one of the primary ways organizations can keep operations afloat is to get a firm grip on liquidity.
Across industries and turnaround scenarios, the 13-week cash flow model is a fundamental tool for companies to check the pulse of their organizations.
The 13-week cash flow offers the most granular view into the money moving in and out of a business. Relying on this model instills a sense of financial discipline when organizations need it most. Most importantly, the 13-week cash flow is an objective, repeatable model.
Managing cash is not always easy — especially in the face of economic uncertainty, industry disruption, and changing customer habits. With a thoughtful approach to 13-week cash flow modeling, business leaders gain the visibility they need.
Our experts have the required level of expertise and pragmatism to help you out in setting up a pragmatic cash flow forecast.
Who will support you
Our specific subject-matter expertise, industry knowledge and pragmatic advisory methodologies, delivered by CFO Services, and our flexible, pragmatic, tailor-made solutions are typically a combination of operational support, delivered by our Transition & Support Blue Chip Boutiques.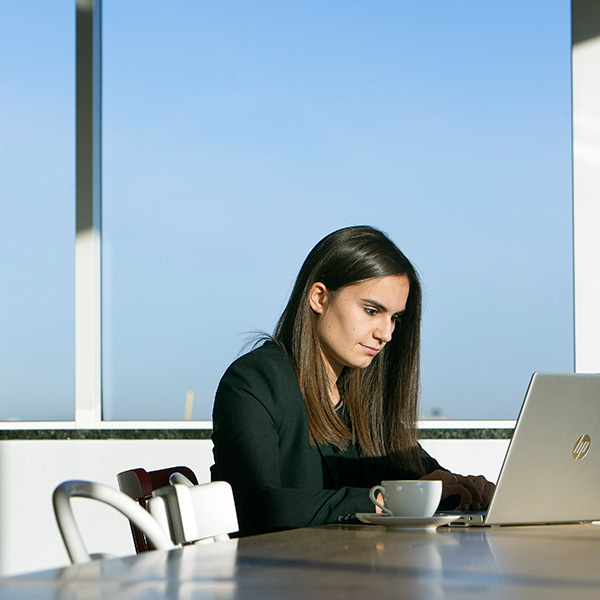 Get in touch with our expert.
Questions about how we can support you?
Contact us