In a nutshell:
What are soft skills?
The importance of soft skills
Which soft skills do you need as a Me inc.®'er?
How do we develop these soft skills?
What are soft skills?
'Soft skills,' 'human skills,' 'generic labor market skills,' '21st century skills'... There are plenty of terms to denote the abilities we use to complement our technical knowledge. However, their significance is anything but 'soft.'
These skills enable us to engage with others and maneuver through social and professional scenarios. They possess a broader applicability compared to their "hard" or "technical" counterparts and demonstrate their worth across various contexts. That's why they're a crucial aspect of an individual's success and effectiveness.
The importance of soft skills
Soft skills are becoming increasingly crucial in today's world. That's why skills such as effective communication, leadership, and adaptability are often referred to as "skills of the future". They empower individuals to collaborate, establish relationships, solve problems and much more.

Because we consider it essential to complement the technical expertise of our Me inc.® professionals with a solid set of soft skills, we consistently invest in their development. This combination enables them to thrive and make a significant impact within our clients' organizations.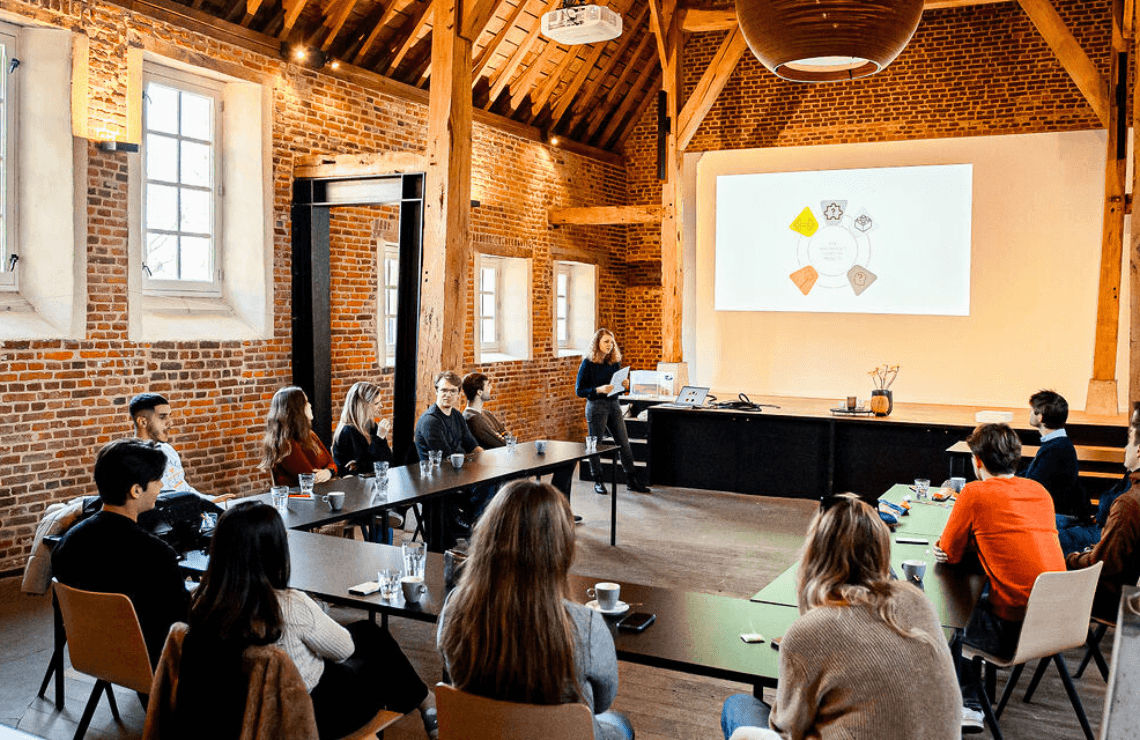 Which soft skills do you need as a Me inc.®'er?
The soft skills of a Me inc.®'er at TriFinance encompass a range of qualities that are essential for success in today's dynamic business landscape. These skills go beyond technical expertise and provide the foundation for individuals to excel.

In addition to incorporating classical skills like communication, methodology, and problem-solving into our competency framework, we have also integrated soft skills as behavioral parameters, which form an essential part of our competency framework known as BSK (Behavior, Skills, and Knowledge).
Let's sum it up for you:
Self Starting: A Me inc.®'er takes initiative, is proactive in seeking opportunities and takes ownership of responsibilities.
Self Propelling: A Me inc.®'er is motivated and persevering while continuously improving skills to overcome challenges and adapt to change.
Teamwork: A Me inc.®'er collaborates with colleagues, respects diverse perspectives, and actively contributes to achieve shared goals.
Leadership by example: A Me inc.®'er sets high standards of professionalism, integrity, and inspires others through exemplary behavior.
Business acumen: A Me inc.®'er understands the organization's operations, industry trends, and makes sound judgments aligned with strategic objectives.
How do we develop those soft skills?
Within our organization, all learning opportunities are compiled into a user-friendly and transparent personal development tool. Me inc.®'ers can utilize this tool to identify gaps in their skills and explore various options based on their goals and ambitions.
Our internal team actively seeks projects that align with their ambitions. During the duration of their project, we establish a mentoring trajectory to provide guidance and support. Additionally, we assist them in navigating through our extensive training offerings, which include traditional training sessions, e-learning programs, and a diverse range of knowledge-sharing sessions.
Conclusion
Soft skills are essential for success in the dynamic business world. At TriFinance, we prioritize skill development for our Me inc.® professionals and empower them to make a significant impact within our clients' organizations and drive for overall success.