Reference case
Implementing physical inventory controls at the world's largest chocolate warehouse
18 November 2021
In the summer of 2021, the world's leading manufacturer of cocoa and chocolate products, Barry Callebaut, inaugurated its new Global Distribution Centre called The Chocolate Box. Located in the new industrial park E17/4 Park in Lokeren, Belgium, this new logistics hub is the world's largest chocolate warehouse, comprising a low bay and a fully automated high bay. The Chocolate Box will serve as a logistics hub for the global distribution of all chocolate that Barry Callebaut is producing.

The global leading manufacturer of high-quality chocolate and cocoa products
Headquartered in Zurich, the Barry Callebaut Group is the world's leading manufacturer of high-quality chocolate and cocoa products, mastering every step in the value chain from the sourcing of raw materials to the production of the finest chocolates
The group employs more than 12,000 people operating out of more than 40 countries. In the fiscal year 2019/2020, the company generated annual sales of about EUR 6.4 billion. As a business-to-business company, the Barry Callebaut Group serves the entire food industry, from global and local food manufacturers to artisanal and professional users of chocolate, such as chocolatiers, pastry chefs, bakers, hotels, restaurants, and caterers.
The group is present in one out of four of all chocolate and cocoa products consumed around the world.
Expertise in inventory management and controls
The standards of operational excellence established by Barry Callebaut management require the implementation of strong inventory management controls. To support the implementation of effective physical inventory controls at the new distribution center, Barry Callebaut partnered with TriFinance's CFO Services. The company was looking for a partner with experience in inventory management and controls. Key criteria for a successful partnership were the ability to combine know-how in internal controls, pragmatism, and knowledge of warehouse operations.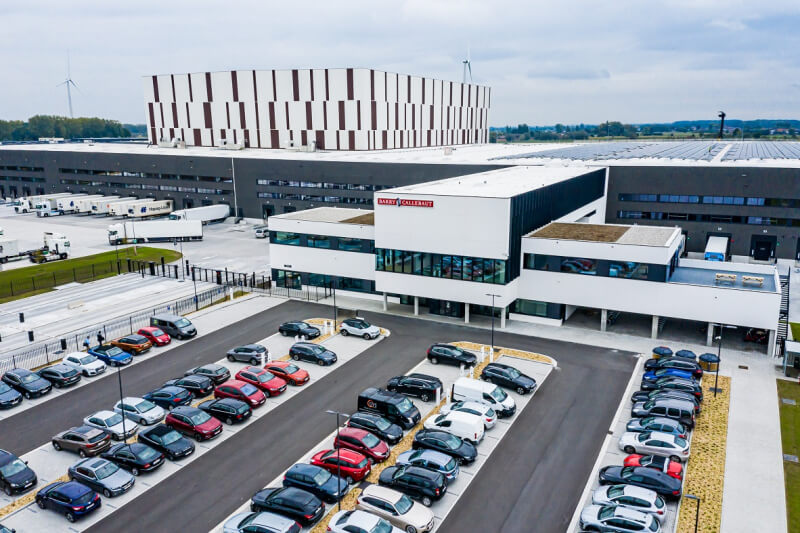 Implement physical inventory controls
The engagement started with a review of the global physical inventory control requirements established by the Group. The objective was to implement the policy requirements at the new site, taking into consideration the size and peculiarities of a highly automated warehouse. In two months, CFO Services worked with the site warehouse manager to:
Assign the roles and responsibilities
Define the stock count procedure, frequency, and documentation requirements
Describe all the relevant steps and control activities in a standard operating procedure
Set up management reports to track stock-take activities and adjustments
Reconcile the flow of products for third-party warehouses
Before the go-live of the new center, several working sessions were organized to validate the new operating procedure, ensure effectiveness, and train the team.
It is exciting to see how fast the physical controls were implemented for the new site, we were able to apply and demonstrate effective control practices as of day one
Luc Temmerman, Director, Accounting, tax & Credit Control EMEA
CFO Services Risk Management and Process Improvement expertise
For more info on our risk management expertise - you can contact Jean-Marie Bequevort at jean-marie.bequevort@trifinance.be, and for information on our process improvement expertise, you can always contact Maddy Lauwers at maddy.lauwers @trifinance.be