Challenging the status quo
In a quest to revolutionize the diamond industry, HB Antwerp has emerged as a disruptive force. Despite being a young company in an archaic sector, it has already made remarkable strides towards achieving its ambitious goals. With a vision of operating in a transparent manner, HB Antwerp is challenging the status quo.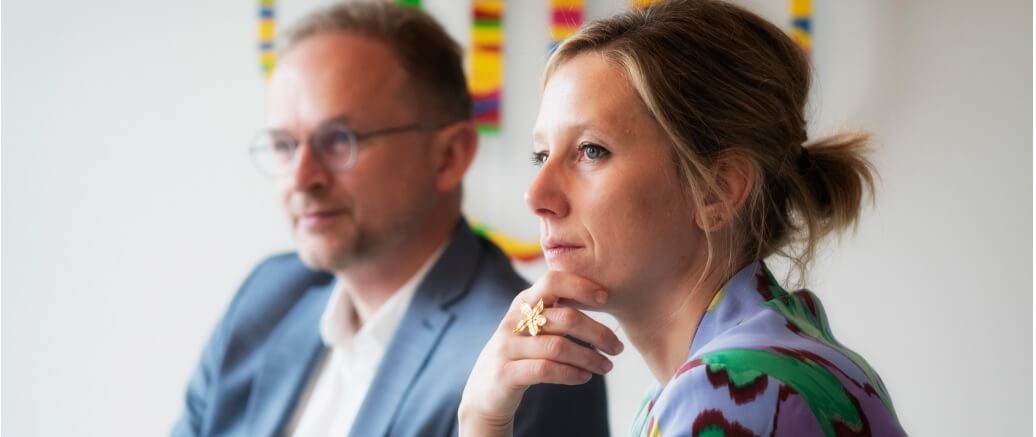 A transparent journey from mine to market
HB Antwerp's unique approach is transforming the mineral infrastructure and supply chain, potentially extending its impact beyond diamonds to other minerals in the future. Despite its relatively recent establishment in 2020 during the COVID-19 crisis, the company quickly proved its profitability, thanks to its founders' shared ambition to revolutionize the industry.
One of the key factors driving this transformation is disintermediation, the removal of unnecessary middlemen. Traditionally, diamonds pass through numerous intermediaries, each contributing to increased costs without adding significant value. HB Antwerp has broken this chain, eliminating superfluous steps and ensuring a direct and transparent journey from mine to market.
As an impact company, HB Antwerp goes beyond meeting regulatory standards and certifications.
3000 data points in a blockchain
Transparency lies at the core of HB Antwerp's mission, supported by advanced technology. Through rigorous analysis, each diamond's origin, processing, and even the entities involved in its journey are meticulously tracked and made available to buyers. The company's unique blockchain-based system stores over 3,000 data points per stone, offering unparalleled transparency and authenticity.
HB Antwerp's commitment to fair pricing sets it apart from competitors. By leveraging blockchain technology, buyers are empowered to make informed choices based on verified information about a diamond's origin and processing. The company believes that customers will recognize the value of paying a little extra for ethically sourced and fully traceable stones.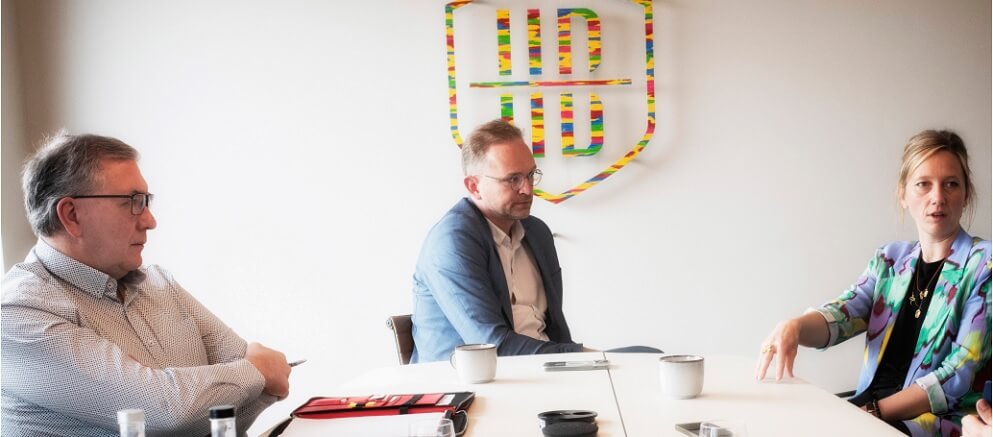 Being an impact company
Currently collaborating with a mine in Botswana, HB Antwerp prioritizes stable partnerships that benefit the local population and the nation's welfare. This commitment extends to sustainability, with HB Antwerp taking meticulous steps to measure and reduce its environmental impact, using data passports for individual diamonds.
As an impact company, HB Antwerp goes beyond meeting regulatory standards and certifications. They actively seek to push boundaries and exceed expectations, working toward an integrated report that combines financial and non-financial, sustainability reporting, showcasing its commitment to transparency and accountability.
To support its journey, HB Antwerp relies on the expertise of TriFinance. As a trusted partner, TriFinance provides operational support, financial guidance, and strategic advice. Mario Matthys, an Expert Practice Leader at TriFinance, acts as a valuable sounding board, offering insights into reporting, regulations, and alternative approaches.