Project consultant Emily De Ryck studied Public Administration and Public Management. (University Ghent). She was not sure she would fit at TriFinance: "TriFinance, that's just finance, right? No!? Great!" Our organization has a variety of services in its portfolio and is therefore not only looking for employees with a finance profile. Emily has now been working for the Blue Chip Boutique 'Public Sector' for four years.
Emily gained generalistic expertise through the study she followed. "The study provides a broad range of subjects, which help you in understanding general aspects of the public sector. Also, on a professional level I didn't really know in which direction I wanted to grow after finishing my studies."
An acquaintance introduced her to TriFinance. During the first meeting with our international network organization she was told that there were several colleagues who studied Public Administration and Management. "Okay, but I don't have thorough financial knowledge," she replied.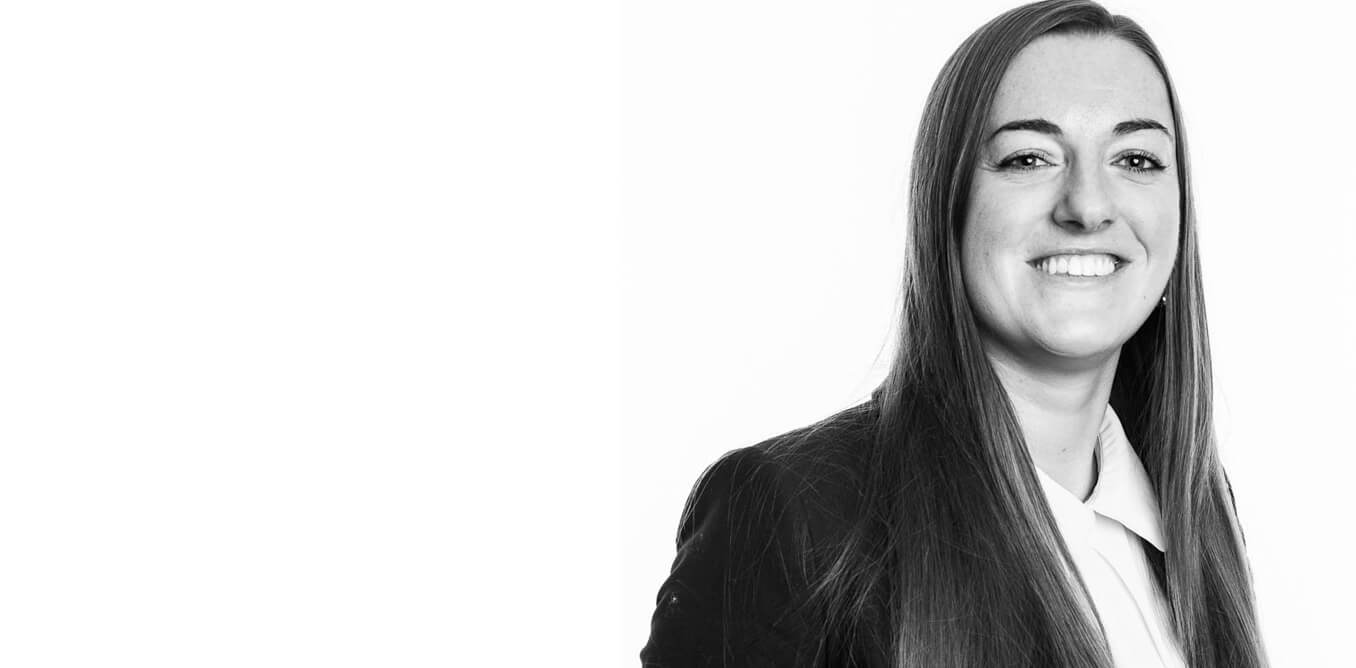 In the two following conversations she was shown PlusProfiles of Me inc.® employees (me incorporated) working for public clients. "It turned out that the function of project consultant at 'Public' aligned a lot with my interests. It contained (and still contains) much more than only finance. In this way I could learn by doing and experience where I gained energy from. Learning by experience is the best way to acquire knowledge and skills."
Emily did her first project in the financial department of a large civil society organization, where she was in bookkeeping for nine months. "Actually, I was immediately thrown in at the deep end. What an experience. Everything was new to me. A lot of research by myself and, next to this, the support of the team at 'Public' and the colleagues at the organization itself helped me develop skills I did not yet master. It was hard labor, but exciting and blissful at the same time."
"Learning on projects is the best way to acquire knowledge and skills."
Meanwhile, Emily has already completed about fifteen projects. Most of them are local authorities. "There is always something to experience and not to forget: people are very friendly and grateful.
I worked in financial and technical services and noticed that these types of projects really appeal to me. The latter often has to do with public contracts, which you can handle from scratch to end for the purchasing department: Drawing up the file, negotiating, the tender criteria, monitoring the implementation… It is a rather legal matter.
Thanks to TriFinance, I followed a training course for this. Due to my colleague and mentor Bram (project consultant Bram Gabriëls) the tasks were manageable. He prepared and assisted me during the projects. "Thanks to that interaction, I quickly got into the subject." She felt so comfortable with the subject matter that she even helped create a course dedicated to finance and public procurement.

Analyzing what an organization is doing, advising to make progress, writing a report about it, implementing the advice, discussing, and dividing tasks. That's what makes an interesting puzzle.
Emily's professional career evolved into advisory projects, on which she collaborated with a team from TriFinance.
"Working in such a team makes you learn really fast. And being able to work with colleagues is so much fun. Analyzing what an organization is doing, advising to make progress, writing a report about it, implementing the advice, discussing, and dividing tasks. That's what makes an interesting puzzle."
What's next for Emily? "Expanding my general knowledge as much as possible and doing that in small sized organizations, such as local authorities. I also prefer informal environments with a nonhierarchical structure."