In their business outlook for 2023, TriFinance business leaders discuss trends and developments for the year to come. One thing is for sure: change has become permanent, and organizations are looking for guidance.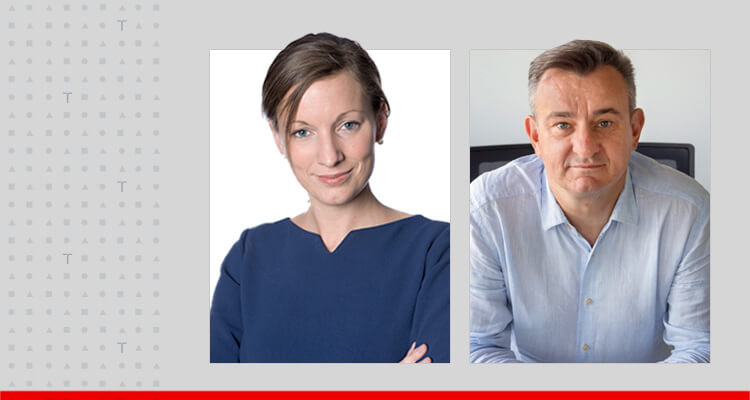 #1Teams and roles in constant flux
Hanne Hellemans, BCB leader T&S Antwerp & Hasselt
People want to be seen as people, not employees, or - worse - resources. Organizations that capitalize on this without losing efficiency are making a difference more than ever.
In recruitment, this means replacing standard job descriptions with job crafting, creating roles and jobs according to a person's talents and ambitions. For the onboarding process, this implies focusing on a personalized employee experience with adequate attention to everyone's personal situation and well-being, offering flexibility and individualized growth paths, and connecting the company purpose with each employee's values.
For managers, this means that empathy will become more than ever a core competency, as will adaptability. Starting from functions and organizational charts and plotting employees accordingly will no longer work. Teams and roles will be in constant flux, depending on individual skills and aspirations.
#2 Curious to know what the skill of the future might be?
Kristoff Temmerman, BCB Leader T&S Ghent & Roeselare
In recent years, we have all been searching for the skill of the future. Being flexible, analytical, knowing how to communicate, how to survive in a VUCA world,... Finance departments are moving from compliance and governance to business partnering. They move from periodic reporting to 'real-time reporting'. From 'report supplier' to 'self-service environments' in which finance stakeholders will decide for themselves what to analyze and when. And you bet: Finance will be uncomfortable with this.
In May 2022, I had the honor of moderating, with our partner House of Executives, the launch of The Workplace Curiosity Manifesto by Stefaan Van Hooydonk.
During our discussion with a group of CFOs, I learned that curiosity (also) in Finance will be the main driver for the coming period if we want to keep up with our teams and the challenges of today and tomorrow.
It is almost impossible to predict what tomorrow will bring, but for sure implementing a culture of 'curiosity' in combination with a relentless drive to improve (including making mistakes) will prove to be the No. 1 'skill of the future'.
Curious about the conclusions of CFO panel? Check our takeways.
Want to check out if you have the skill of the future? Take the test.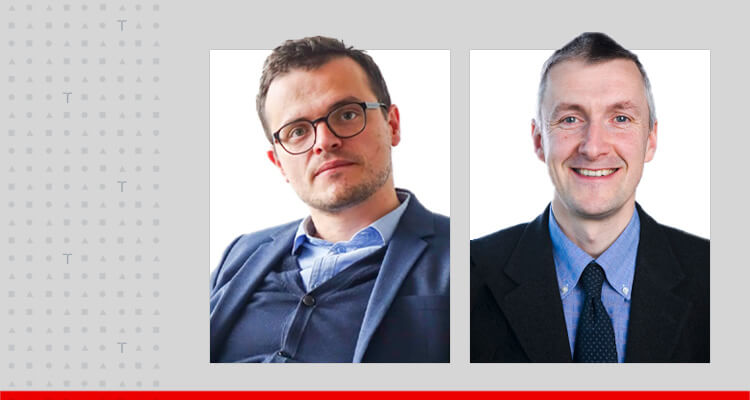 #3 The ESG imperative requires systemic change
Alexander Van Caeneghem, BCB Leader CFO Services (Pragmatic Advisory & Implementation)
The concept of 'ESG' (i.e. environmental, social, and governance) has been around for almost 20 years now, but 2022 marked a significant change in general awareness levels. Expect the specific inevitability awareness of ESG to fully arrive in 2023.
Corporate sustainability is an intricate interplay between environmental, social and governance components. It is a truly complex matter. Almost all organizational aspects and functions are impacted by ESG: regulatory requirements and corporate reporting, obviously, but also risk management, process management, data management, operational excellence, business development, human development, and employer branding, to name just a few.
ESG is not a management fad. It is not a compliance or PR challenge. Or rather: it is far more than that. ESG requires real systemic transformation. 'The old is dying, the new cannot be born': the paradigm is shifting from shareholder value to stakeholder value. Purpose is king. Externalities can no longer stay out of the equation. We urgently need to talk about raising social capital.
The stakes are high. ESG will create strategic opportunities, most certainly for 'early adopters'. In terms of long-term value for organizations, staying behind is not an option - on an existential level. Let's start today, together.
#4 A lack of a holistic view on systems
Serge Vigoureux, BCB Leader MI&S (Pragmatic Advisory & Implementation)
In an August 2011 issue of the Wall Street Journal already, Netscape cofounder and high-tech investor, Marc Andreessen explained 'why software is eating the world', his point being that software companies were taking over large swathes of the economy.
Ten years later, McKinsey Digital said that 'every company is a software company' and listed 6 must-dos to succeed. The first one was about leadership, with a strong recommendation to introduce software-savvy and experienced leadership, even in boardrooms.
In many organizations, almost everyone should be busy with software projects or development. Apps are popping up everywhere and low coding deficiencies in transactional software can quite easily be masked. Most of the e-learning offerings have a major software track that is easy to reach and follow. To master software, however, you need high investments in L&D and change and people who see the holistic, strategic direction. In my contribution to the TriFinance 2022 business trends, I suggested reporting on 'intangibles' as a major asset for companies to survive.
Stopping all these initiatives seems almost impossible. What is often lacking, is leadership with a holistic overview steering all these initiatives in the same direction based on a solid awareness of business requirements and IT knowledge. Organizations missing this leadership risk ending up in complete chaos and with a complex architecture full of manual interventions to get it running.
Intangible assets are of utmost importance for companies to flourish.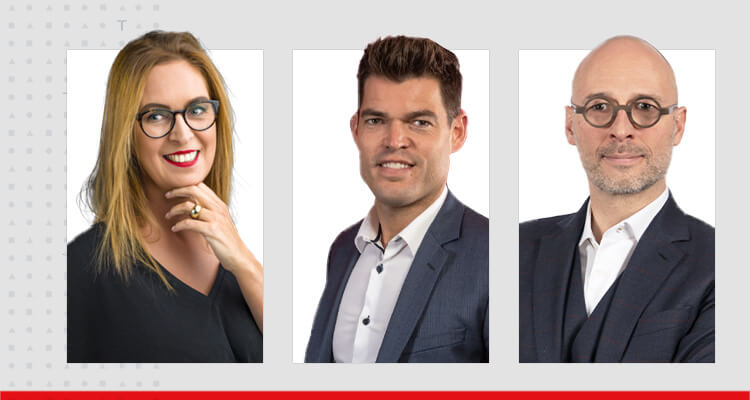 #5 Happiness at work
Véronique Grimon, BCB Leader, T&S Louvain-La-Neuve
Happiness at work: trendy as a topic but also controversial. What does happy mean? And is your happy my happy? Working in a people's business, it keeps me thinking and re-thinking. How to make sure you can create this environment of happiness?
H.A.P.P.I.N.E.S.S.
"Happiness, in the context of mental or emotional states, is positive or pleasant emotions ranging from contentment to intense joy. Other forms include life satisfaction, well-being, subjective well-being, flourishing and eudaimonia." (Wikipedia)
When asking colleagues what makes them happy at work, we got a range of answers, including flexibility, trust from the manager, personal development, being part of a successful story, and an interesting job in a friendly environment. It's important for employers to understand that happiness is not a one-size-fits-all and to give employees the opportunity to make their own choices based on their needs and feelings.
TriFinance offers a personalized approach to happiness at work through the Flex Reward program and the ability for employees to create their own development plan. Our Total Reward Approach includes a challenging career with diverse projects, in line with employee ambitions. Our philosophy of the "economy of motivation" encourages employees to craft their own future and happiness.
#6 Transformation in a difficult financial context
Bart Van der Velde, Business manager Public Sector
Our public finances are currently under severe pressure. Successive crises have depleted reserves. The federal budget deficit has grown to 6.1 percent of GDP in 2023. Both the complex institutional and political situation and the upcoming 2024 elections make reform and savings extremely difficult. The European Commission has only temporarily suspended the Maastricht standard of 3 percent until the end of 2024. In the current economic context, governments will have to become leaner and more efficient.
To achieve savings, public organizations in 2023 will initially look for efficiency gains and try to avoid value leakage. Soaring wages and rising energy bills are putting a lot of pressure on the cost side. For governments and local authorities, it is a lot more difficult to pass on the bill to the public, especially with elections coming up. Improving their process efficiency will be at the top of the agenda. A trend also fueled by accelerating digitalization.
In addition, the Flemish government is finalizing its 'Regiodecreet'. This decision will trigger a major wave of reconsolidation until the deadline at the end of 2030. This administrative realignment and upscaling will, after a period of transition, lead to a leaner and more efficient government.
Finally, European climate ambitions will have an important impact on our public sector. Not only do they have to make their own operations more sustainable. Governments at all levels will have to support citizens and companies in this transition.

#7 The four cornerstones of strategic planning within Financial Services
Jean-Philippe Thirion, BCB Leader Financial Institutions Belgium and Luxembourg
Instant, Customized, Inspiring & in Control will be the four cornerstones driving the strategic plans within Financial Institutions in 2023.
Instantaneity is the new norm that will be paramount in all digital and business transformations, also including partnerships with new players. This will be an enabler for customer retention.
Further development of Beyond Banking & Insurance services through new partnerships (or acquisitions) will enable the creation of a customized 360 degrees experience for stakeholders. We are finally entering the "do-how" era in financial institutions where (neo)banks and (neo)insurers can act as pragmatic advisors or butlers to their customers
Financial institutions will continue to transform their culture and business models to further inspire and connect people to answer a higher purpose. Organizations in this sector will continue to evolve their abstraction capabilities to increasingly address societal goals that fit the big sustainability concerns we all (should) have. This will also have important implications for the necessary new leadership style in banks and insurance companies.
In our hyper-uncertain world, it's crucial to accept that fluctuations and uncertainties are the new norm. This necessitates the development of new tools that enable people and customers to be more in control. With the potential of generative AI and other machine learning capabilities, banks and insurance companies can create innovative services for their customers and transform their operating models to better manage this new paradigm.