Fresh out of school, with an ambition as big as a mountain, marked the start of Isabelle's discovery journey in finance. The first two years of this young graduate were definitely challenging - but even more fulfilling as she was eager to learn, try new things and share her knowledge with others, which led to an enormous growth!
Numbers tell stories and so do people. Keep on reading and find out all about Isabelle's growth story! 🌱
In a nutshell
From the foot of a mountain to the best possible view on top
Isabelle on her discovery journey in finance
Mentoring and coaching as a red thread throughout Isabelle's growth story
About Isabelle
Meet Isabelle. A wizard with numbers, eternal student curious to learn new things and a finance consultant at TriFinance. You could definitely say that finance is a part of Isabelle, and always has been as she was already fascinated by numbers since she was a child.
As a Young Graduate, it isn't always easy to know which direction you want to go in. "Launching my career at a bookkeeping firm or at a finance department of a company were the only options that popped up in my head at first, as that is what schools often advise you to do." With a bachelor in Accountancy-Tax, Isabelle was quite sure from the start that she wanted to pursue a career in finance. Not knowing what that career in finance would look like exactly, she consciously chose consultancy at TriFinance. "After talking to a TriFinance recruiter, I was convinced that I should join TriFinance, because I felt an instant connection between my own character and the culture of the company."
The climb
Isabelle started at the foot of her mountain, as an Accounts Payable/Receivable Bookkeeper at a cryogenic container leasing company in the port of Antwerp. At the time, it was a fairly small company, which gave Isabelle the opportunity to be involved in various aspects of the finance department.
"I quickly grew towards a General Ledger Bookkeeper and helped with the implementation of a purchase order system, for example. And with the support of a great mentor, I also created Power BI reports for the monthly reporting."

After a first project of 9 months, she was ready to take on the next challenge as General Ledger Bookkeeper. "During my second project at a big media company, I worked closely with another finance consultant from TriFinance, which was an amazing learning experience, since we both shared knowledge and ideas with one another and did monthly closings together.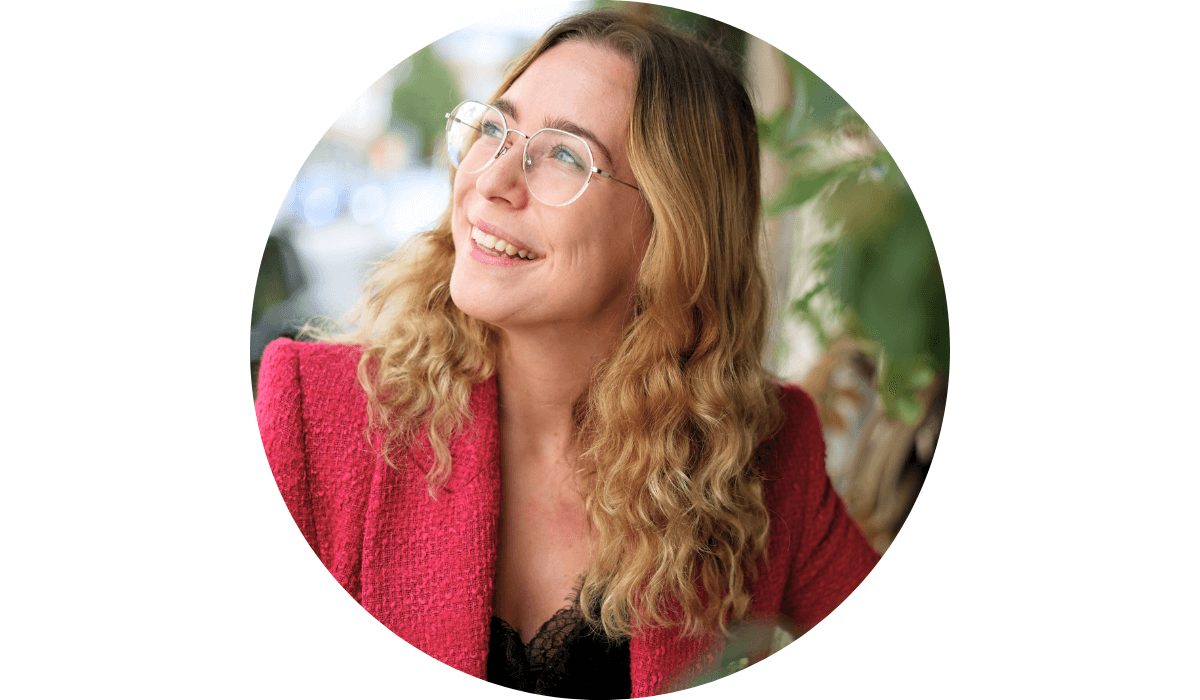 Mentoring and coaching
Isabelle's rapid growth didn't happen overnight. "I have a strong ambition to grow, but this also meant I had to explore uncharted paths. Thanks to the advice of my career coach and the support of a mentor, I had the confidence to move towards controlling after 1 year."
Mentoring and support from a career coach at TriFinance clearly both shape the red thread throughout Isabelle's journey. And that's no different in Isabelle's next project.
"When I first started on my next challenge as a Financial Controller, I remember saying to a colleague: Normally, you know 80% and learn 20% at the start of a project, but now it's the other way around." Isabelle took a very big step out of her comfort zone, but with the help of an experienced mentor, she could literally turn those numbers around after 3 months. 80/20 it was!
"In October I drew up my first budget and by December I was telling everyone how happy I was that I followed the advice of my career coach to let go of bookkeeping and embrace financial controlling."
Thanks to this growth and proactive attitude, Isabelle now mentors two consultants herself and guides them during their projects with all kinds of AP related questions. "I really love sharing knowledge and talking about my experience with other Young Graduates."
A great view on the future
"As I am someone who needs new stimuli regularly and wants to be challenged constantly, consultancy is definitely a match for me. TriFinance picks up all these little details of your personality and takes them into account towards your next project. Your growth and ambition are absolutely key. And that's also what distinguishes TriFinance from other (consultancy) companies."
"My ambition is something that often changes. For now, I feel like I want to grow towards Finance Manager or Finance Business Partner in the next couple of years. It is my ultimate goal to be able to share my knowledge and experience within other organizations."
Thanks to consultancy, Isabelle has discovered different function types and industries during the past two years. "From bookkeeping to automation with Power BI, SOX regulations and budgeting. Although I'm not even close to the top of my mountain, I look back on this journey with great pride." So yes, sometimes the climb is indeed hard, but with the right support the view on top of that mountain can be pretty great.