Public sector at TriFinance is growing fast
Learning through knowledge sharing among colleagues

Personal growth due to mentoring & individual coaching
A safe environment for consultants in the public sector
Many people, especially in the (semi-)public sector, are not inclined to change their job for assignments as a consultant. Not Leentje Osselaer, who switched to TriFinance after an already rich career. Gijs Geboers of the international network organization emphasizes that TriFinance offers the people it works with a safe environment in which they can fully develop themselves.
In times of crisis people tend to stay in their comfort zone
"I was more or less halfway through my professional career and left five permanent jobs behind me - including as financial coordinator of an NGO in development cooperation and as financial director at the environmental organization Natuurpunt'. It was time for me to ask myself which roads I still wanted to take. You often hear that it is more difficult to change employers when you have been working there for a longer time. Of course, there is nothing wrong with staying with the same employer for an entire career. But it happens more than once that an employee is not completely satisfied with his job, but stays for the security, the status, the holiday arrangements or the salary package, the so-called 'golden cage'," says Leentje, who works for the Blue Chip Boutique 'Public Sector' at TriFinance.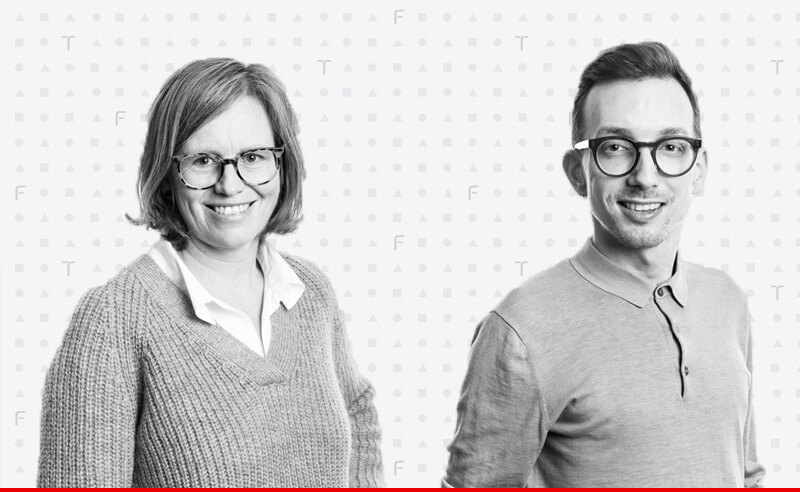 She adds: "Some don't change because over the past few years they've been doing mostly the same work and have become experts in that field. They would like to do something else, but don't qualify, because they don't have enough knowledge and experience. I myself need variety, that is why I challenge myself to keep up and to broaden my horizon. As soon as I start working on automatic pilot, I need new challenges."
For her, consultancy was the solution: working in different places in multiple contexts and different company cultures. "Even doing the same task in different environments is enriching. You can deepen the multiple facets of the work and see what it's like in several sectors. That broadens your knowledge."
Qualitative guidance: individual coaching and training
Care Manager at 'Public' Gijs Geboers is responsible for shaping a qualitative development policy for the Project Consultants and guiding them in their careers. He explains: "Consultancy is for many an unknown and abstract concept. We know that from the first contacts we have with candidates. Therefore, we explain in detail that at TriFinance they do not lose out on job security. We guarantee them a development path on which they themselves are the driving force. At TriFinance, Project Consultants are steering their career, which we facilitate by offering them challenging projects in the first place, providing them with individual coaching, and offering training that contributes their growth trajectory."
TriFinance offers the people it works with a safe environment in which they can fully develop themselves.
Gijs Geboers
Public sector mentors accompany less experienced colleagues during their projects
"Each project brings new learning opportunities, in both knowledge and competencies, which you can use throughout your journey. You don't start from scratch and what you learn in each project makes you more incisive" Leentje emphasizes. Gijs adds that Project Consultants have the opportunity to expand their expertise. "They get to deal with other processes and systems which broadens their view. They can then share this expertise with others and possibly become mentors themselves. Mentors accompany less experienced colleagues during their projects. Knowledge sharing is part of the DNA of TriFinance, which values training and education highly."
Realizing growth and insight by building in feedback moments
Gijs explains that a Project Consultant at TriFinance has a whole team - a BaseCamp - behind him. As Care Manager, he is part of the BaseCamp of 'Public'. "TriFinance is always available when Project Consultants are working at a customer. They are not alone. By building in feedback moments at different times where Project Consultants gets more insight into themselves and therefore growth is realized faster. As a Project Consultant, you yourself indicate at what times you would like to discuss this."
Leentje: "Is stepping out of your comfort zone the easiest choice? No. I never worked as a consultant during the first 20 years of my career. It does require some adjustment. If you start directly in consultancy, it is probably easier. Project Consultants work for the customer. They answer as good as possible to their questions and wishes. This focus on the client is a great exercise in resiliency and agility. Precisely two qualities that are handy for future assignments."