Reference case
Five years at TriFinance – a rollercoaster of challenges and opportunities
20 March 2023
Key Messages
Gwen's growth path: from managing a heavy workload to managing a strategic project
Zoom on Gwen's projects in the insurance industry
Gwen's personal development beyond finance, business analysis and project management
This case is about my career as a consultant. It tells the story of my first five years of work experience, which coincide with my fifth anniversary at TriFinance Financial Institutions. During this exciting period, I discovered a great deal about finance, regulation, the insurance industry, project management, business analysis, and, most importantly, myself.
My projects: from managing overload to managing a strategic project
Over the past five years, I have worked on several projects for various financial institutions.
First, I had the opportunity to start my professional career at a large Belgian private bank, where I supported the finance department in managing a heavy workload.
Subsequently, I gained extensive knowledge in financial investment administration and asset-liability management during a 1.5-year project at a Belgian insurance company. In September 2019, I started working in the finance department of one of Belgium's largest insurance companies.
Currently, more than three years later, I am already taking on my fourth project in this insurance company. In three years, I transitioned from an operational finance role to a business analyst role in two transformation projects. Now, I am one of the Project Managers responsible for the expansion of the distribution channels.
People first
Clients choose TriFinance because of our hands-on mentality, combined with our willingness to share knowledge and help further the growth of our colleagues. It is widely known in the financial institution sector that TriFinance puts its consultants first. Our firm understanding of the organizational processes and challenges that financial institutions face, are key drivers through which we provide added value to our partners.

In three years, I transitioned from an operational finance role to a business analyst role in two transformation projects.
Gwen De Bruyn, Project Consultant at TriFinance Financial Institutions
My evolution towards a Project Manager role
The first few months of my professional career were challenging from the very beginning. I was given the opportunity to oversee the end-to-end financial registration of an insurance company's entire investment portfolio.
As a result, I gained technical expertise in general finance and investment administration , statutory reporting to different regulators, and its impact on other departments. My experience allowed me to take on greater responsibilities, including being the point of contact for audit purposes and implementing more efficient internal controls for managing the investment portfolio.
During this mission, I realized my ambition to deepen my knowledge of investment products and asset management.
My next assignment was a temporary finance support role at one of Belgium's largest insurance companies. Thanks to my proactive approach, I was given the opportunity to take up the role of a Business Analyst in finance to support the company in a core transformation project. This project aimed at consolidating the full non-life insurance portfolio into a single top-notch policy administration system. I focused on organizing workshops, gathering business requirements, documenting financial processes and organizing the learning tracks for different departments. Deploying an entirely new core system from scratch is not only challenging due to the need for perfect functionality but also because of the resistance to change among people.
Due to my proven track record at the insurance company, my eagerness to assist, and the support of TriFinance, I was able to switch to an internal Project Manager role at the client's company. My focus is on expanding the distribution channels by establishing new partnerships and engaging new brokers.
The biggest challenge for consultants
Consultants face various challenges in their roles, but the most significant and rewarding challenge is becoming an integral part of the client's internal team. Internal colleagues value consultants who integrate themselves fully into their teams. Showing a willingness to collaborate and work towards the same goals is essential for the success of any project. When clients view a consultant as one of their own rather than an external advisor, it is time for the project to go full steam ahead.

A well-appreciated consulting skill is the ability to maintain a helicopter view of a specific process and then delve into the process step by step without losing this perspective.
Building blocks of my career
The foundation of my career is built on three big building blocks: Finance, Process Improvement, and Business Analysis and Project Management.

Finance: In my first major assignment, I was responsible for the end-to-end financial administration process of the investment portfolio. This included periodically reporting to internal stakeholders (Asset-Liability Management, Risk Management, etc.), external stakeholders (Auditors, Group, etc.), and regulatory stakeholders (NBB).

Additionally, I set up an ongoing follow-up of the investment portfolio from scratch. This control tool included pricing analysis, identifying potential (non-) financial risks, scenario analysis, and cash predictions.

As a Finance Support for one of the most prominent Belgian insurance companies, I restructured the collection process for insurance premiums, resulting in a shorter processing time and less manual workload as the system could handle transactions more automatically.
Process Improvement: A well-appreciated consulting skill is the ability to maintain a helicopter view of a specific process and then delve into the process step by step without losing this perspective. This enables the integration of quick wins and further improvements in different processes. For example, I managed to improve the incoming and outgoing cash process concerning insurance premiums and shared the knowledge gained with various teams at the client.

Even when a process runs smoothly, our work as a consultant is far from done. The documentation of processes, ways of working, login procedures, etc. are all crucial for a smooth knowledge transfer to internal colleagues. Knowledge transfer is essential in delivering added value to a client, and I always put a lot of emphasis on this.
Business Analysis & Project Management: As a Business Analyst in a core transformation project, I interacted with many different people from different professional domains. The Business Analyst's role is to bring people around the table and facilitate workshops to ensure that all business requirements are gathered, thoroughly understood and translated into functional IT requirements.
Financial schemes for insurance premiums and claim handling
During my two years in this role, I managed to set up the financial schemes for insurance premiums and claim handling. Additionally, I ensured the smooth transition of insurance contracts from legacy systems to the new system by designing and implementing a reliable migration strategy, with a close follow-up during migration periods.

Project Manager for distribution channel expansion
In my current position as a Project Manager for distribution channel expansion, my first task is to comprehend the company's aimed direction, time frames, required efforts and stakeholders. To achieve this, I organize sparring meetings with various internal stakeholders such as product management, marketing and the management team, as well as external stakeholders like potential partners.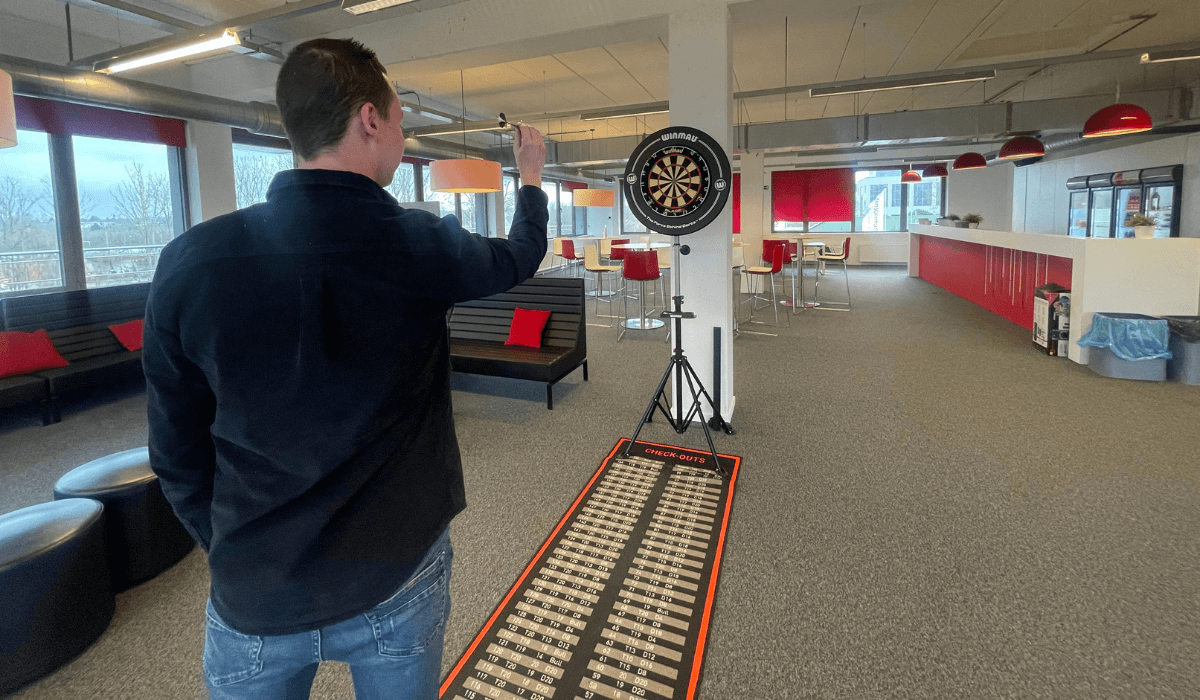 Personal development: so much more than only subject matter expertise
At TriFinance, a network organization, I have developed myself in various ways beyond finance, business analysis, project management, and the insurance industry.

Risk Management & Compliance Knowledge Management: I am actively involved in different regulatory domains, including ESG/Climate Risk and Solvency II. Our purpose is to actively support the knowledge sharing between junior and senior consultants who work on different topics.
Furthermore, I have participated in several learning initiatives. Over the years, I have facilitated knowledge circles on ESG, climate risk and Solvency II, helped organize various parts of our Young Graduates training program and delivered a guest lecture at KU Leuven University on the challenges of the financial industry.
Sports: Last but not least, I have realized my personal ambition to combine finance and sports by developing my own investment portfolio, including a small part focused on sports investments such as stocks of football clubs and investment funds following different sports. Additionally, I maintain my sports mindset by playing for two different futsal teams, going to the gym regularly, and trying out new sports. Playing darts has become my ultimate favorite.