In a nutshell
Sara works as a project consultant for companies that temporarily need extra support in their financial department.
Throughout her projects, she builds up her financial knowledge and discovers what really gives her energy
Curiosity, motivation, but also patience and perseverance when the going gets tough are, according to Sara, characteristics of a good project consultant
Sara is 26 and has been working at TriFinance for 3 years, in the business unit 'Transition & Support Ghent / Roeselare'. She conducts projects for companies who need temporarily extra support in their financial department, for example to replace an employee for a period of time or to take on extra workload. At her current customer she was able to get a taste of a role as project manager and that is the direction in which she sees herself evolving. But first she wants to build up more experience in corporate finance through her projects.
Describe yourself in two sentences.
I am an enthusiastic person, love variety and really go for my goals. In my spare time I do a lot of sports - volleyball, running and cycling - but I also like to relax at home in the couch with Netflix or dive into the kitchen to bake.
Tell us something more about your career path.
After studying accounting and taxation, I deliberately chose consultancy because I like variety and variation. At my first employer, however, I did not have a good match with the company and after 6 months I switched to TriFinance. The feeling was right from the start, even though my start-up happened in full corona period.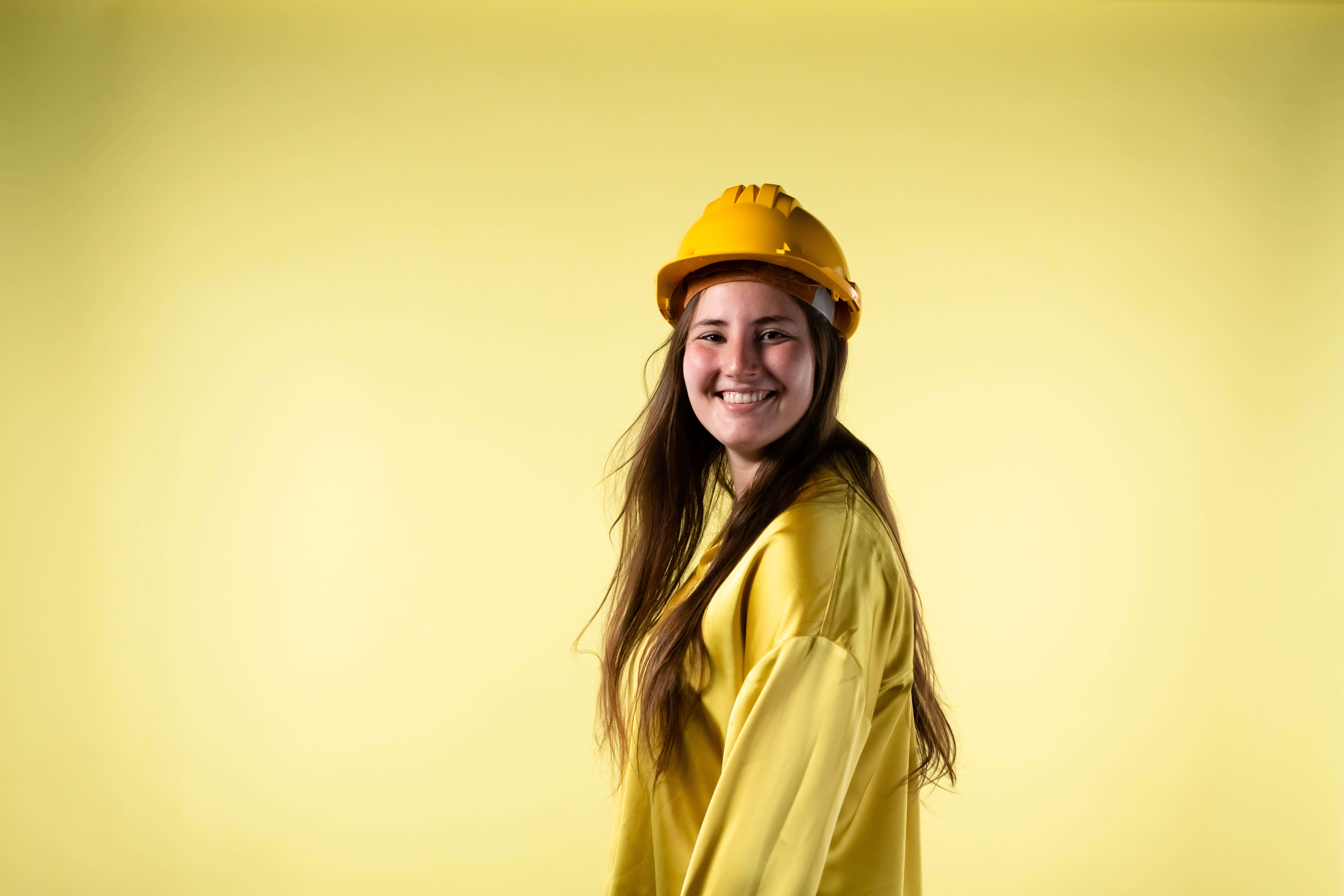 What projects have you already realized within TriFinance?
My first project was an accounts payable project at an automotive concern that was making a lot of acquisitions. In order to supervise these integrations, we worked with several TriFinance consultants. As a school leaver, it was an added value that I immediately got to know some fellow consultants and could approach them with my questions.

In a first phase, my tasks focused on the operational part of the accounts payable. This more operational work still remained challenging over a longer period of time due to the many acquisitions and thus many different entities I came into contact with. At the end of the project I also started up the reconciliations of the invoices to be received and the largest suppliers.

This first project eventually lasted a year and a half, but due to the continuous evolution at the customer and variation in the tasks, I never got bored for a moment. I could really gain thorough experience in accounts payable and took my first steps towards general bookkeeping.
You may not realize it until later, but your first experiences will certainly prove useful in your subsequent career.
Sara Deleu, Project Consultant @ TriFinance
Following that, I did a real general ledger assignment at an international food manufacturer. My start-up period was a bit more difficult due to a very limited transfer. That made it somewhat challenging to find my way and to get a good idea of what the expectations were. Nevertheless, I also look back on that experience in a positive way. I could count on the support of TriFinance during the more difficult start-up and eventually learned a lot by tackling that challenge. At the end of the project, the customer even gave me the opportunity to go to their facility in America to complete the transfer of the general ledger tasks to the shared service center in Belgium. A very fun experience!
My current project is truly a revelation to me.
Sara Deleu, Project Consultant @ TriFinance
On my current project at an international player in OTC medicine, I am taking on the role of junior project manager in the implementation of a new finance tool. Making sure the right people are briefed on the new processes, organizing walkthroughs, assigning everyone the right roles in the new tool... It's really a super exciting project where I can use my experience in finance and collaborate with lots of other departments. This way I learn a lot about how the whole company works and further build my helicopter view. I never thought I would be able to do something like this, but it really gives me a lot of energy!
Where do you want to be within 5 years?
Before my current project, I saw myself in the role of business controller within 5 years. Now that I've had a taste of project management, I would like to find a combination between the two. The more analytical, strategic work suits me better than rather operational work that returns monthly.
I am convinced that the road within TriFinance is wide open for me.
Sara Deleu, Project Consultant @ TriFinance
The grat thing is that this is absolutely possible at TriFinance and that I also find the right support for my growth trajectory. Today, I still lack the necessary baggage in controlling to have a complete picture of corporate finance. It is therefore a real added value for me to participate in our Controlling Academy where I can gather a very solid knowledge on controlling in 2 years time. Within 5 years, with some additional project experience in controlling, I can see myself in a role as project manager guiding companies in the organization and optimization of their management reporting.
Perhaps that will no longer be in my current business unit of Transition & Support, but rather in the Management Information & Services business unit.
If you could, in one sentence, convince someone to become your new colleague, what would that sentence be?
If you are eager to learn, motivated and love change and variety, do not hesitate: TriFinance is a dynamic company where you will have many opportunities.
What is your advice for a new colleague?
Be eager to learn, but also patient at times. As a school leaver, you don't really know anything yet. By doing more operational things first, you will learn a lot. You may not realize it until later, but those experiences will certainly prove useful in your further career.
Motivation is everything. If you are motivated and enthusiastic on your project, this often opens doors and gives you additional opportunities to grow and take initiative with the customer. That way you get the most out of the project for yourself and you also have a very satisfied client.
Sometimes things won't go your way. Even the less fun projects help in your further growth. Only by effectively doing something, you will discover what you like or don't like and with which type of leader you prefer to work with.
But: you're also never alone at TriFinance. You can always turn to someone: a fellow consultant, your Business Manager or Care Manager. If your project is really not a match, we will look for a solution together by taking time to reflect on what gives you energy and what your goals are.