In a nutshell
Lander works as a project consultant with a primary focus on Business Analysis and tool implementation at the intersection of Finance and IT
He provides insights into his most successful project and offers a glimpse into consulting within TriFinance.
Lander outlines the qualities that define a good project consultant
'I didn't choose Consulting,' says Lander, 'but consulting at TriFinance. I was drawn to TriFinance's flat company structure and the opportunity to shape my own career path.'
Lander started working at TriFinance as a Project Consultant in CFO Services in August 2019. He focuses mainly on Business Analysis and tool-Implementation projects at the junction of Finance and IT. He is now taking his first steps toward project management.
Do people need certain qualities, character traits, or a specific mindset to work as a consultant?
'Curiosity is a must. As a consultant, you find yourself in a variety of settings where you have to quickly understand how things operate. You accomplish this by evaluating processes and engaging with individuals. Good interpersonal skills are also critical, as you work with people. So, being social and communicative helps. Effective communication ensures that everyone is aligned and on the same page.
Consultants also need to be proactive and have a hands-on mentality. You need to have a grasp of issues, be able to analyze complex problems, and work out a solution. Most important? Dare to fail, but analyze what went wrong and try again.
Start-up projects are often operational. That doesn't have to be a problem. You accept them to understand the underlying processes. Try to see the bigger picture: 'Who exactly does what before "my job" starts? What do people do with my output? What is the larger process?' In this way, you start thinking critically about the processes in which you are involved and assist the client with informed advice. You shape your project yourself, you broaden it, and that way you create added value for yourself and your client. You expand your initial scope from an operational project to a real consulting project.
What was your most successful project?
My first project was immediately my most successful project to date. A customer in the automotive sector wanted a custom system that would allow dealers to claim sales bonuses. Initially, we wrote out all the functionalities, what exactly they needed to do, and how the system should respond. Then we tested the system. After a few months, it went live. I provided aftercare, mainly by debugging the system. We also trained the users.
This was followed by the full rollout for Europe. In this phase, too, my role changed after a few months. Certain functionalities were not yet in the system. I described the functional requirements, worked on user stories, and took the lead in the rollout.
As the rollout progressed, I increasingly became an expert on the system in Europe. It was a fantastic experience to be at the forefront of the rollout and witness it from the driver's seat.
he project allowed me to make significant progress in various areas and to broaden and shift my scope with the client. This resulted in a sharp increase in my growth curve, which motivated me to continue delivering quality work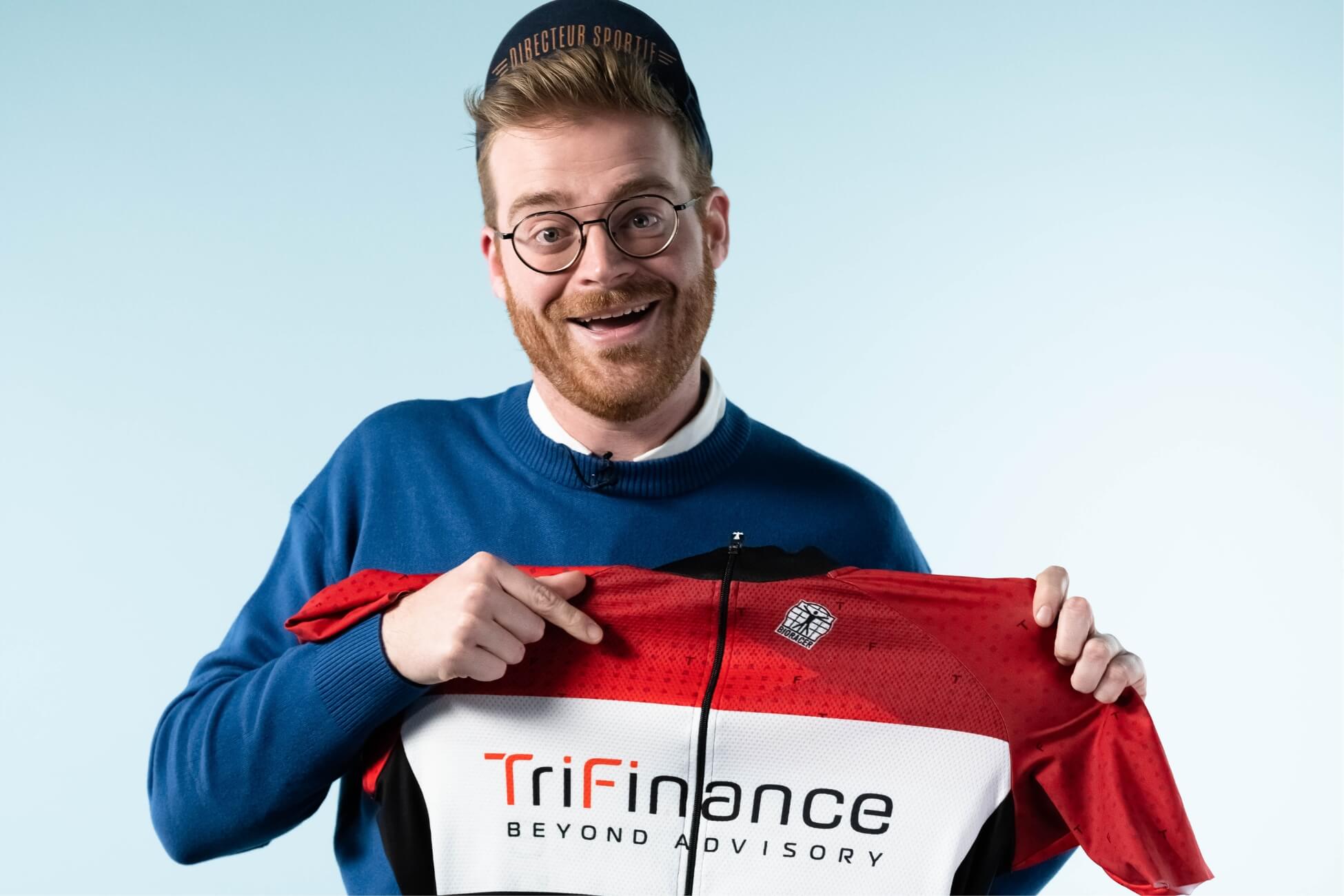 What is the most exciting thing about project work for you?
I love the variety. In project work, you bring change to an organization over a period of time. I like the challenges that it brings. No two projects are the same, so I get to know many sides of the business.
With project work, the end result is usually a new or updated product or process. Seeing that end product go 'live' at the customer's, seeing the people working with it, and seeing how it affects their daily processes really boosts my job satisfaction.
As a consultant you need to be proactive, exhibit a strong sense of curiosity, possess excellent communication skills, and have a sociable demeanor. You embrace a trial-and-error approach, using mistakes as opportunities for growth. Seeing the bigger picture in what you do is crucial for delivering maximum value to your clients.
Lander Coene, Project Consultant @ TriFinance
Is consulting really as glamorous as people think? .
No! You often find yourself in a difficult environment. Difficulties lurk everywhere: large backlogs, resistance to change, limited budgets, etc. New graduates may have the misconception that consultants make strategic business decisions, but in the early years, you mainly build expertise in your areas of interest. You master different methodologies. Over time, you contribute to business decisions by implementing them.
You learn a lot in the short term. You make analyses, and work out solutions. The small changes you make can have big implications for clients: better process output, for example, or reduction of processes that don't add value.
Consulting is also more than making slides. At TriFinance, you're really in the field. You help and go from a do-it-yourself, knowing and controlling a process to giving advice. Then you're going to implement our advice.
Consulting is more than just making slides. At TriFinance, we are truly in the field. By participating operationally in the process, we are able to effectively implement our advice.

One final, common prejudice is that consultants work long hours. This is not true at all at TriFinance. Work-life balance is important. It is true that some periods are busier than others, especially if you are on a project. But that is certainly not a constant.
What are your aspirations for the next 5 years?
My goal is to become an even more impactful consultant, helping individuals and organizations advance through my expertise, methodology, and personalized approach. I prefer working on projects in areas that allow me to determine what I really want, my true passions. I have not yet made a final decision on the specific domain, but I have a strong interest in digital transformation. The fact that my direction is not 100 percent set is not an issue for me. What is currently high on my list is gaining experience as a project manager.