Optimizing financial processes is a challenging task for many companies. The use of robotic process automation (RPA) can make a significant contribution by automating predictable and repetitive manual work. As a leading player in the collection, recycling, and production of secondary raw materials, Renewi took its first steps in RPA back in 2017. Time for a thorough explanation from Renewi's Projects & Support Manager Thomas van Dijk and Group Shared Service Director Wim Van Bael.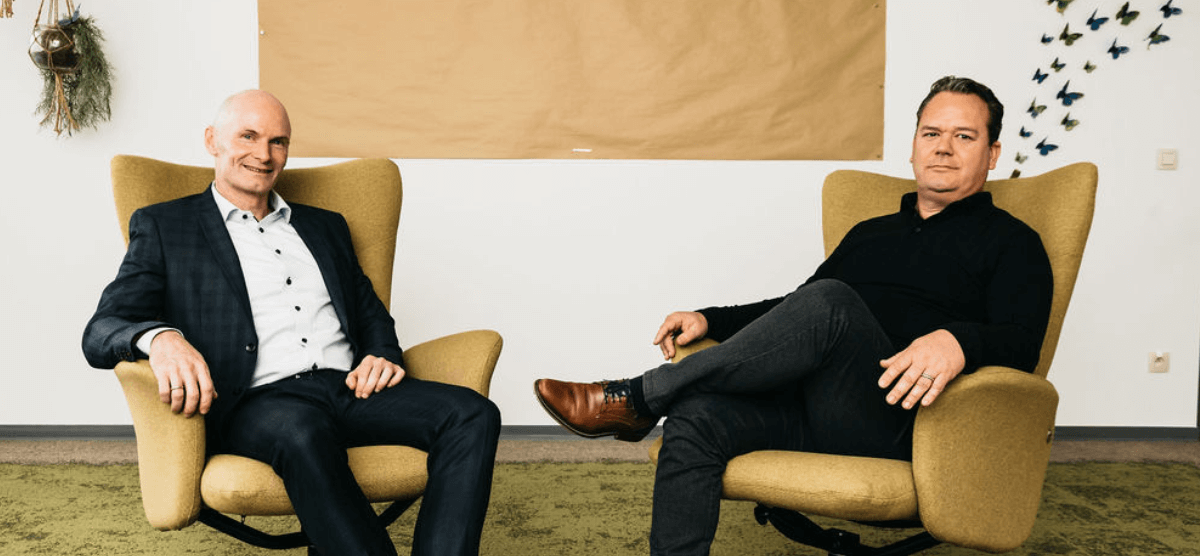 When it comes to recycling, waste management and sustainability, people automatically think of Renewi. With over 160 branches across six different countries, it is a top player in the waste processing and recycling sector. The company was formed in 2017, following the merger of Shanks Group PLC and Van Gansewinkel Group BV.
Renewi collects waste and reprocesses it into usable secondary raw materials, such as recycled paper, metal, plastic, glass, wood, building materials, compost, and energy. In doing so, this innovative company is making an important contribution towards the creation of a circular economy.
Shared Service Center as a pioneer of RPA
While Renewi is fully committed to innovation in its core business, this also carries over into other areas. As such, the company also wants to become a leader in terms of organization and digitization, with a high-performance Shared Service Center located in Belgium that currently employs around 180 people. In fact, RPA has played a crucial role in keeping this service center in Belgium for several years now.
Under Thomas' and Wim's leadership, the first steps in the RPA process were taken back in 2017. This turned Renewi into one of the first companies in its sector to invest in this technology. Taking on this pioneering role came at a cost, as it soon became clear that an external RPA implementation partner lacked the necessary insight into the internal financial processes and information flows of a waste processing company.
Green light for lean management
In other words, goodbye external RPA tool and implementation partner. This gave the green light to set up a structure in which internal finance processes were extensively examined and coworkers in finance teams were instructed to think as leanly as possible, questioning their own task packages, looking for automation opportunities, and familiarizing themselves with robotics applications. This was an intense process, but one in which freed-up resources would ultimately be earned back within a year.
Celebrating small and large RPA successes increases support among employees.
Evolution towards a hybrid model
Over the past few years, this process has been continuously fine-tuned. Specifically, analysts and developers were brought together into a central team, resulting in an improved knowledge exchange. Necessary adjustments were also made in the field of infrastructure, with robots transferred to a data center and the license structure adjusted. On the one hand, Thomas and Wim are striving to create a hybrid model with a central structure, coupled with decentralized, bottom-up innovation initiatives emerging from within the organization on the other.
From a transactional model to a Shared Service Center business
At Renewi, this intensive RPA process has already yielded some impressive results. For example, the number of memos booked by robots rose to over 1,500 during the busy period when preparing the monthly accounts, more than 10,000 supplier reminders are read, checked, and converted into a robotized action each year, and several hundred customer cases concerning invoices are processed robotically every month.
These great results are made possible thanks to continuous efforts within the organization to build and integrate robotic processes. In 2023, approximately 100 robotic processes have already been designed at Renewi, of which 90 are live and available, along with about 60 that have actually been scheduled.
This scheduling occurs with varying frequency. For instance, while memo bookings or sending copies of invoices to customers are done daily, robotic pension checks take place monthly.
It is also worth mentioning the robotic transfer of operational data between business systems, including the transfer of 500 transport schedules to the Netherlands. The result? The company has saved on two to three FTEs.
Lessons learned in RPA
As a result of Renewi's long RPA process over the past few years, Wim and Thomas have learned a few lessons that may serve to inspire other organizations:
A central role for the process, with:

a comprehensive audit of business processes
focus on the processes best suited to RPA (and where the biggest returns can be achieved)
encouragement of a lean culture within the organization (i.e., make employees think actively about which tasks can be automated)
a key role for the process owner, who remains functionally responsible for their team (where a robot is part of said team as a sort of 'avatar')

Sufficient attention to IT aspects, including:

an optimal design of the internal IT infrastructure, which serves as a basis for the efficient operation of robots
involving IT in the application side of RPA, which can work on valuable ideas from analysts within the organization

Drawing up an RPA roadmap, because:

in the long term, an agile and organic preparation of the RPA process should be replaced by structured agreements in an RPA roadmap or playbook, thereby ensuring clearly defined RPA sub-processes and improved end results

A transparent approach to change, because:

employees may see robots as an opportunity, not a threat
collecting feedback from employees can increase the acceptance rate of robots: if coworkers understand why a robot does not yet work 100 percent correctly, there is greater room for improvement
successfully completed assignments in RPA can be celebrated, thereby increasing internal support for this new technology
From finance professional to RPA specialist
Does RPA pose a threat to the tasks of finance professionals? Absolutely not! With robots used to take over more repetitive, manual tasks (in areas such as accounting), finance employees will get more time for advisory tasks that offer genuine added value for coworkers and customers alike. Wim and Thomas are of the opinion that robots will never replace humans, if only because of the complex and rapidly changing regulations (such as tax laws) and associated reporting tasks. A human being will always be needed to interpret these regulations and in turn make robots smarter.
Every finance professional must be willing to continue critically examining their own tasks, while communicating transparently about things that waste time and reduce efficiency within work processes. Having an open mind towards new technologies, along with the will to constantly brush up on their training in this area, creates great opportunities to maximize the benefits of RPA within the organization. Incidentally, there is an important factor contributing to Renewi's success: it has developed its own robotic applications in-house. This approach, tailored specifically to its own employees, has further raised interest in RPA, keeping Renewi in pole position in the race for automation.
Eager to read more about digital skills for finance professionals?
Companies and organizations who immerse their employees in a sea of digital skills are taking a significant step towards sustainable, future-proof growth. At TriFinance, TriHD and TriTechnology, we invest heavily in digital learning pathways for our employees. Beyond that, we also give companies all the tips and tools they need to build a solid digital strategy.
Download the full magazine